Woolzies Dryer Balls Review
A special thanks to Woolzies for sending me their product to review on my blog!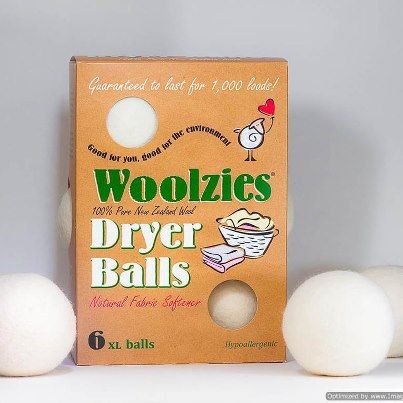 Product Description (direct from the website)
"Woolzies are pure handmade New Zealand wool dryer balls that soften your laundry naturally without any of the chemicals of conventional fabric softeners. Unlike the plastic dryer balls, they are PVC free and won't fall apart or melt on you. Woolzies save time and energy by cutting down on drying time by an average of 25% per load. They also help reduce static and wrinkles.
Woolzies are also hypo-allergenic and totally safe for people with wool sensitivities as they will not shed onto your laundry.
Unlike even natural dryer sheets and liquid fabric softeners, Woolzies last for 1,000 loads and are therefore extremely eco friendly. So why risk your health and waste your money with regular fabric softeners when you can save time, energy and money with all natural pure Woolzies!"
My Review
I find that I typically do laundry on a daily basis, especially when one of our family members is a toddler. We purchased an energy efficient washer and dryer to help reduce the amount of electricity we were previously using, which has made a significant difference. But I tend to over stuff my washer, that would be my poor attempt to cut back on a load or two of laundry, haha. As a result, my laundry is taking a bit longer to dry than I would like. I was excited to see what a difference the Woolzie Dryer Balls would make with my method of washing laundry and I have to say, they really have cut back on drying time!
Because my daughter and I have very sensitive skin (we will break out in hives if you we use anything scented on our laundry) I have not used dryer sheets in years. You can just imagine how excited I was to introduce fabric softer back into our lives without the fear of harsh scents and chemicals! Being the frugal mommy I am, I couldn't believe how wonderful it was that a six pack of Woolzies Dryer Balls cost only $34.95 and lasts 1,000 loads! That is a lot of laundry and a lot of money you would save if you are usually purchasing fabric softeners! They also offer a full refund if they don't live up to the standard of lasting 1,000 loads. This is a really nice product and if you are looking for a natural and safe alternative to your regular fabric softner, this is a must have!
I was just reading over their fact sheet, which answers some pretty great questions, and I wanted to share that with you!
Here is their FAQ's Page:
Frequently Asked Questions about WOOLZIES®

Q1: What are WOOLZIES and how do they benefit me and the environment?
A: Regular fabric softeners, both in liquid and sheet form, contain numerous harsh chemicals which are toxic to the environment and even more dangerous to many people who have serious allergic reactions to them. The elderly, ailing and small children can suffer from a variety of negative symptoms which are really just allergic reactions to the harsh chemicals contained in these commercial fabric softening products.
Additionally, because WOOLZIES bounce around in your dryer, they naturally separate and create space between your laundry, thereby allowing the hot dryer air to circulate better and subsequently cutting down on drying time by about 25% in large loads and as much as 35-40% in small loads. This of course saves both time and money for you and energy for the environment.
The 6 WOOLZIES dryer balls contained in every box that we sell are enough for a small. medium or large load. If you are drying an extra large load, we recommend using 8 dryer balls.
Q2: How long will my WOOLZIES last?
A: WOOLZIES are guaranteed to last for 1,000 loads or your money back.
Q3: If I have an allergy to wool, can I still use WOOLZIES?
A: Yes! Absolutely! Since the wool is not directly touching your skin and does not shed, everyone can use WOOLZIES without any allergic reactions.
Q4: Why are WOOLZIES better than rubber/plastic/tennis balls in the dryer?
A: Rubber and plastic balls are made from harsh chemicals including PVCs which are released onto your laundry by the hot dryer air. Not only are these types of dryer balls dangerous to your health, they are toxic to the environment as well. Additionally, the harsh tumbling action of rubber, plastic and tennis balls can damage your dryer's sensitive electronic sensors. Finally, some of these types of balls may even melt slightly and cause fabric staining.
Q5: Why do the dryer balls seem to each vary slightly in size, shape and texture?
A: Our dryer balls are completely handmade. They are not mass produced by machine. Therefore you will notice variations in size, color and texture.
P.S. Did you know that many commercial dryer liquids and sheets contain chemicals that destroy the fire retardant qualities of children's and adult's clothing?!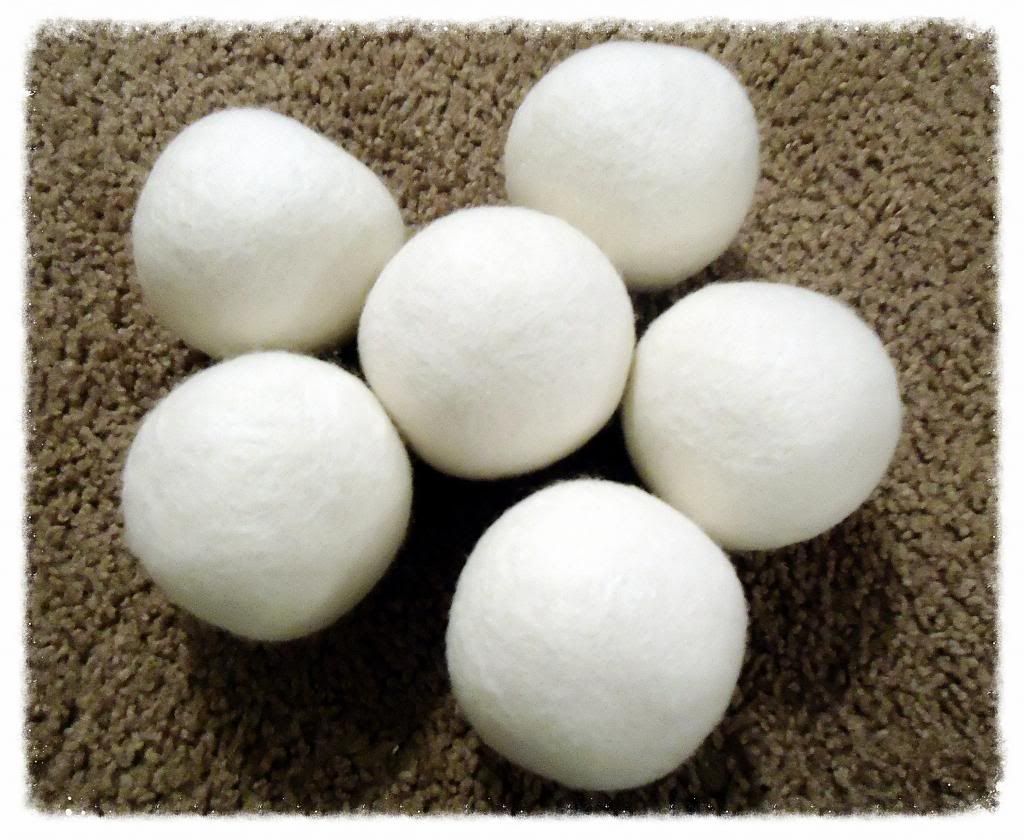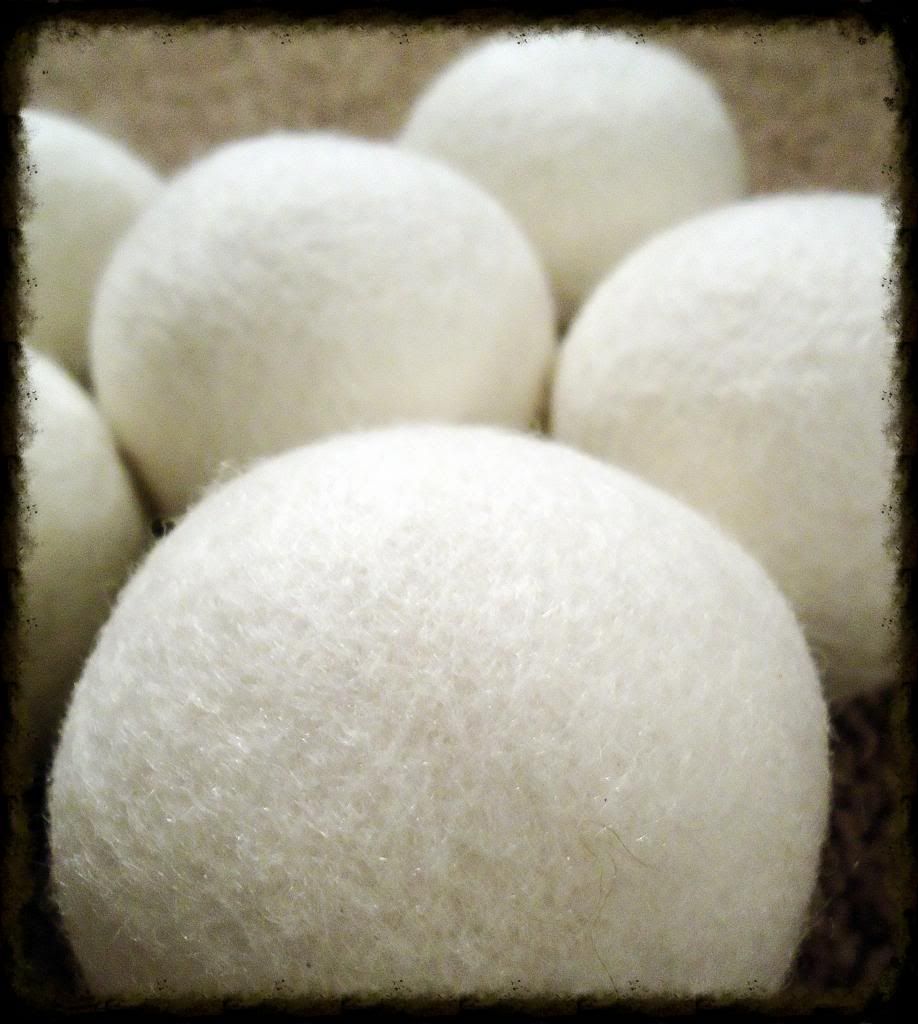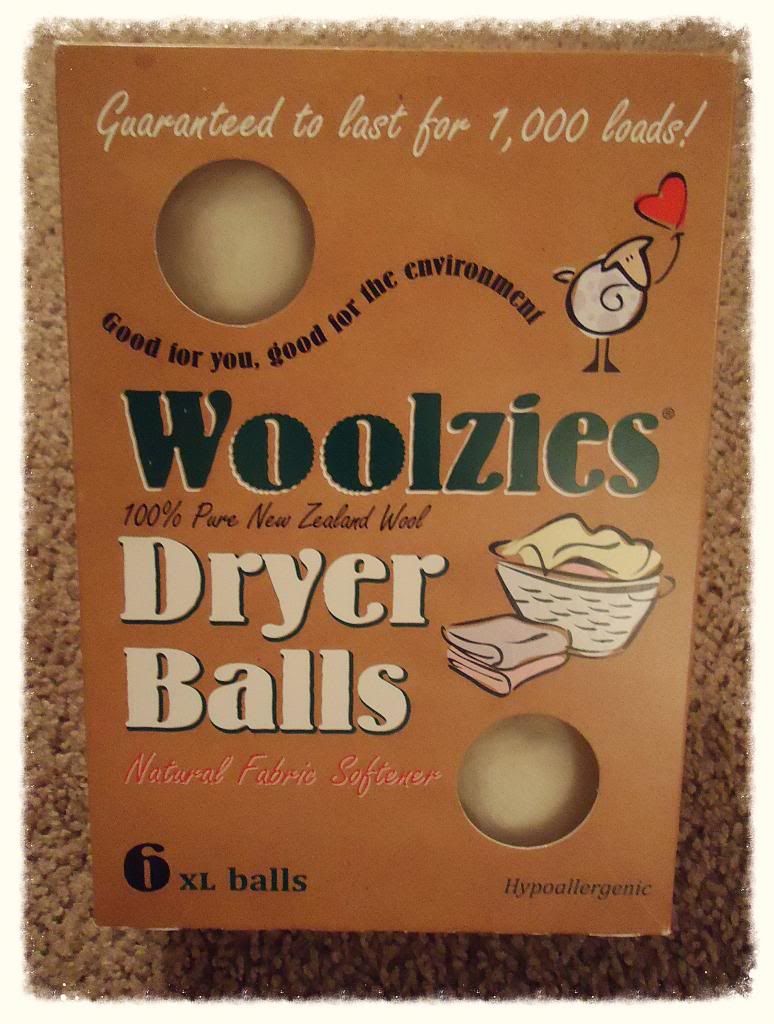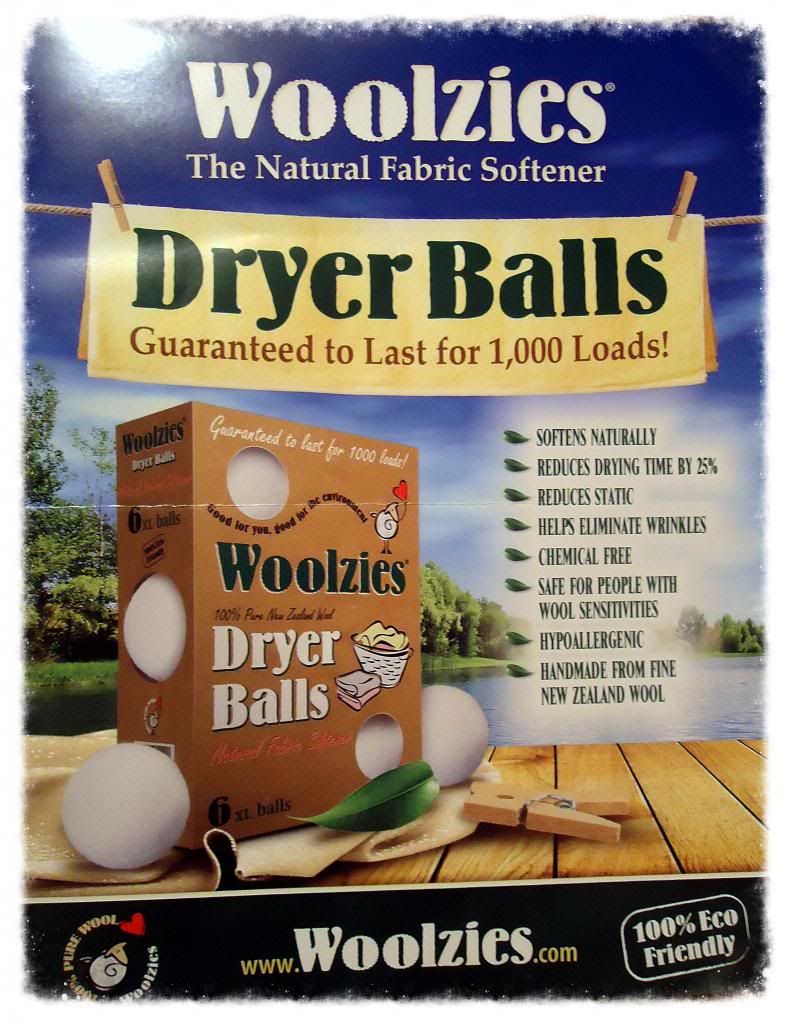 Visit the Woolzies website today to purchase this amazing product!
You can also follow them on their Facebook & Twitter pages!
Disclosure of Material Connection: I received one or more of the products or services mentioned above for free in hope that I would mention it on my blog. Regardless, I only recommend products or services I use personally and believe will be good for my readers. I am disclosing this in accordance with the Federal Trade Commission's 16 CFR, Part 255: "Guides Concerning the Use of Endorsements and Testimonials in Advertising."