EatSmart: Digital Kitchen Scale Review
A special thanks to EatSmart for sending me a product to review on my blog!
Product Description (direct from website)
"The EatSmart Precision Elite is a brand new addition to our kitchen scale line debuting in Fall 2012! It features an extra-large backlit LCD screen for clear readings and the stainless steel platform provides ample space to accommodate large mixing bowls. You will also receive a FREE Calorie Factors Book making it easy to achieve goals such as portion control and calorie counting. The Elite is an essential tool in the kitchen."
Features
EatSmart Precision Elite Accuracy Technology

Contemporary Design and Easy Two-Button Operation

Tare Feature: Subtract the weight of any plate or container

Easy to Read Backlit LCD Display

Durable Stainless Steel Platform

4 Measurement Modes: Grams / Ounces / Kilograms / Pounds

Maximum capacity 15 lbs / 7 kgs

Graduation: .05 oz / 1 gram

3 minute Auto-Turnoff

Includes 4 AAA batteries
My Review
I have been trying to get my family on a healthier track, and though we generally eat healthy, portion control was a concern of mine. Although my family is not overweight and my children are a healthy weight for their age, I still want to teach them the benefits of healthy eating habits while they are young. The greatest benefit of a kitchen scale is that it provides you with an accurate and precise way to measure your food. Weighing all of your ingredients down to the ounce or gram is far more reliable as apposed to using measuring cups. The scale also comes with a calorie counting book that teaches you how to calculate the amount of calories in many common foods. It's an all around beneficial item to have in your kitchen if you are trying to keep your calories under control and serve healthier food portions.
I absolutely love how small and compact this scale is! My counter is slowly being taken over by kitchen appliances, so I was very excited that my kitchen scale was small enough to fit right on the counter with them. Because of it's light weight, its easy to move about the kitchen and have my kids help with the measurements. I am very pleased with the scale and the price is extremely affordable!
Here is the EatSmart Digital Kitchen Scale:
I placed a bowl on top of the scale to show you how you can subtract the weight of the plate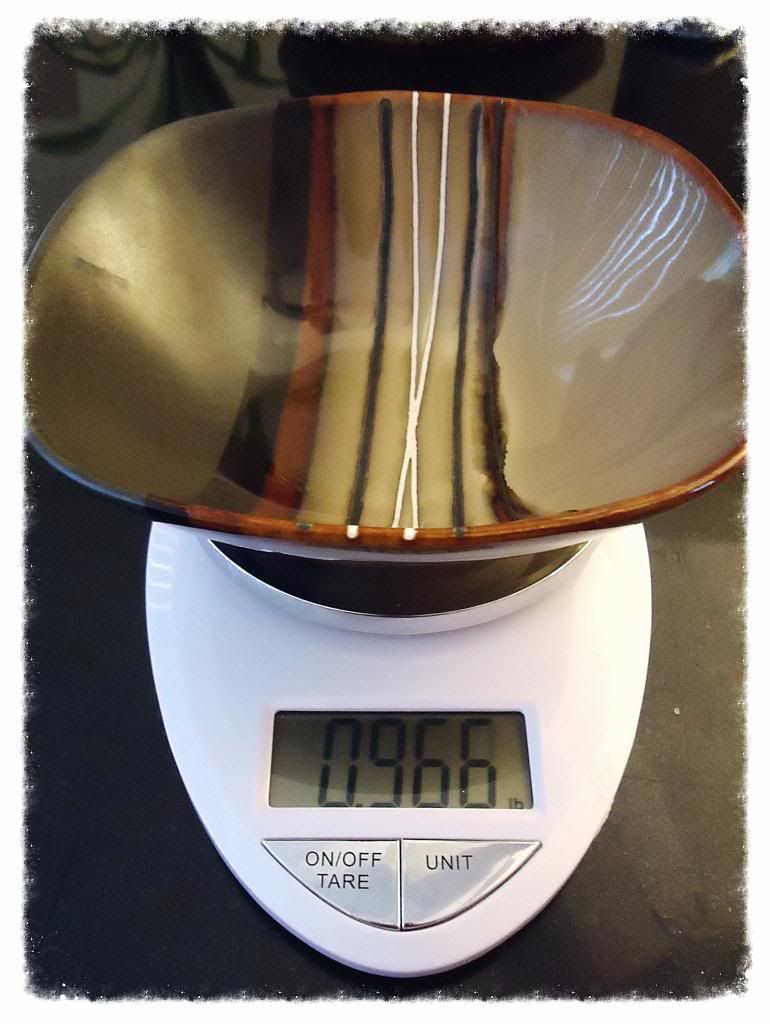 I simply pressed the tare button and the weight of the scale is subtracted! I also switched the measurement over to ounces.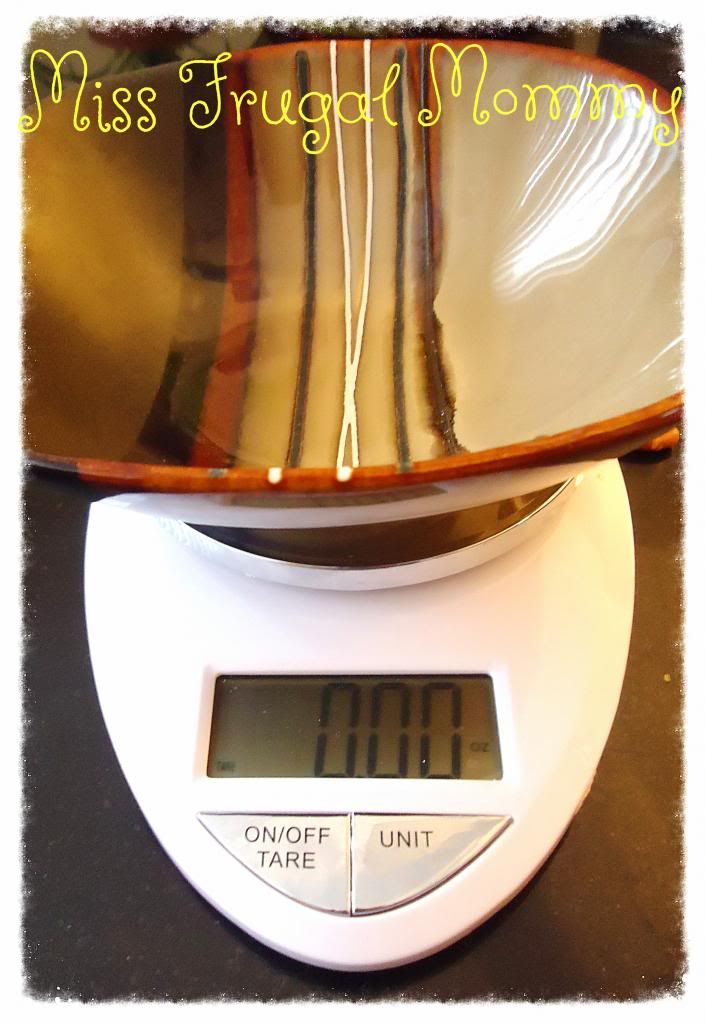 The bag of pretzels suggested 1oz for the serving size. So I placed the appropriate amount of pretzels in and now have my healthy serving of pretzels. How easy was that? This can get somewhat addicting, but a health addiction it is indeed!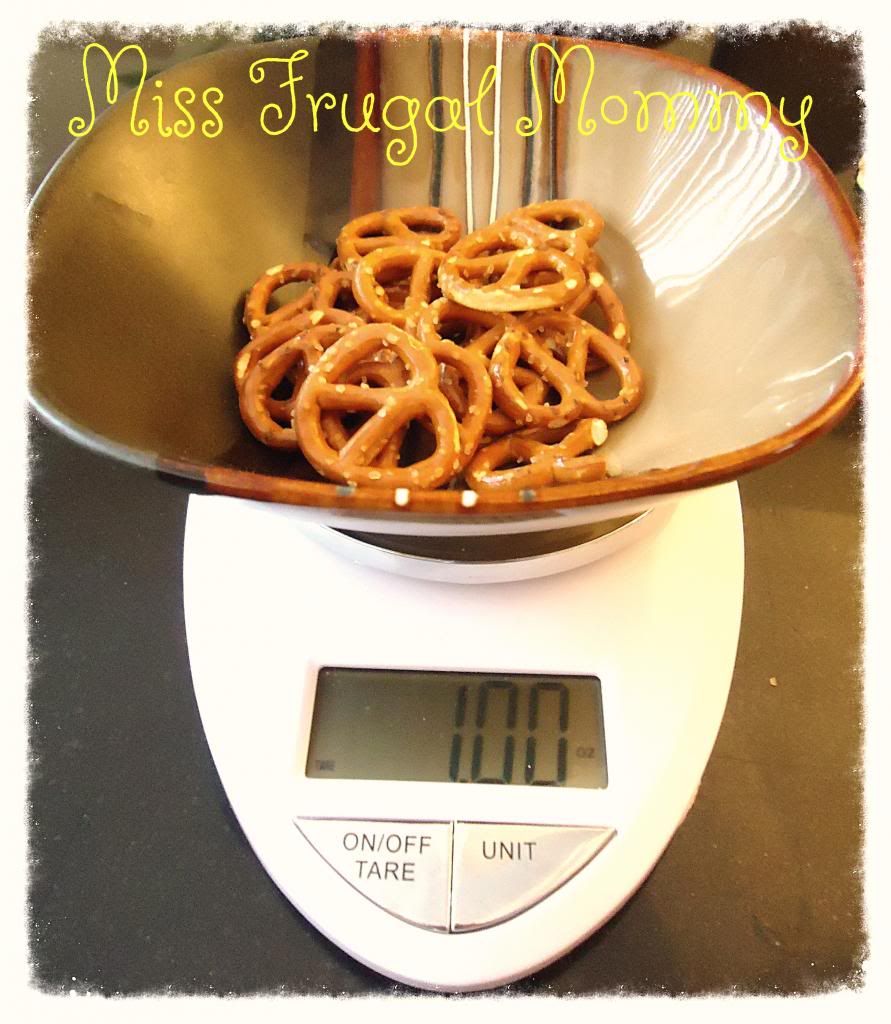 This is the very useful calorie counter booklet that came with the scale!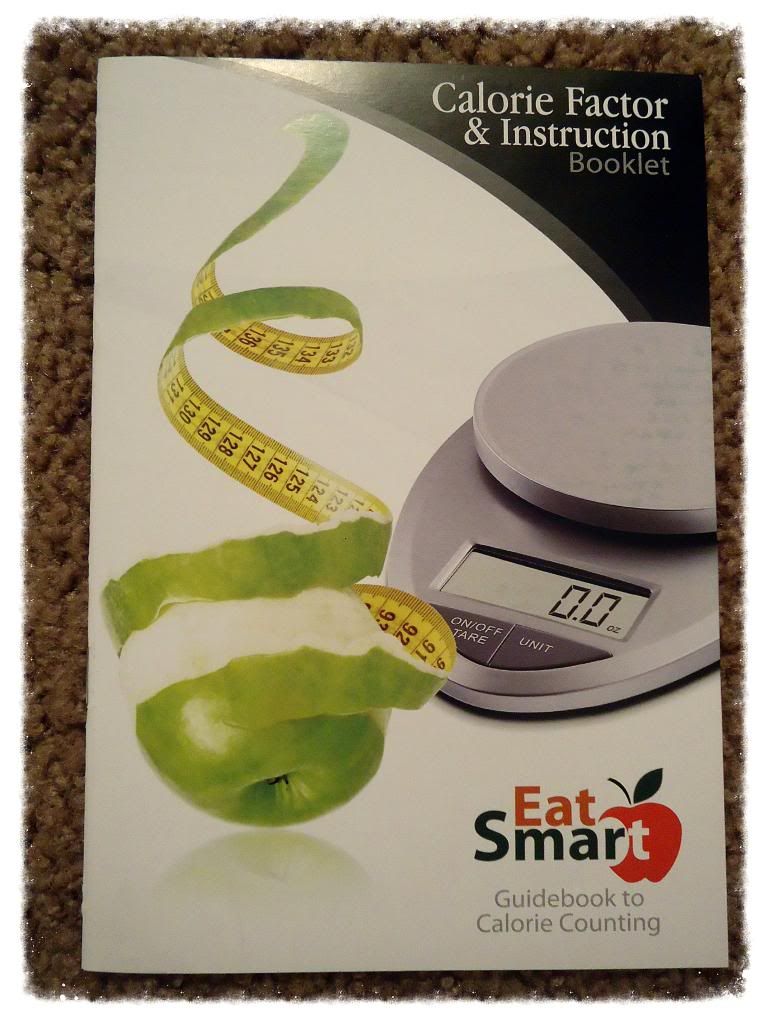 Visit the EatSmart website today to view all of the amazing products! You can purchase this scale Amazon!
Click on the following links to like EatSmart on Facebook, Twitter, Pinterest, Google Plus, Blog, and Instgram.
Disclosure of Material Connection: I received one or more of the products or services mentioned above for free in hope that I would mention it on my blog. Regardless, I only recommend products or services I use personally and believe will be good for my readers. I am disclosing this in accordance with the Federal Trade Commission's 16 CFR, Part 255: "Guides Concerning the Use of Endorsements and Testimonials in Advertising."