Plant Therapy Essential Oils Review & $10 Coupon
A Special thanks to Plant Therapy for sending me two of their products for free to review on my blog!

Company Description (direct from the website)
"Because we believe in the power of essential oils, and know of their incredible benefits, we want them to be used in as many households as possible. Plant Therapy was founded with one goal in mind… we want to provide the highest quality essential oils (and accessories) at a price that everyone can afford. Plant Therapy provides oils that are 100% pure, undiluted and therapeutic grade. We source each oil from top suppliers around the world, buy in large volume, and negotiate the best prices possible. We then pass those savings on to you, the consumer!"
Visit the about us section of Plant Therapy for more details.
Relax Synergy (for Mental Relaxation)
"The oils in the Relaxation synergy blend are reputed as being some of the best for promoting a peaceful, relaxed state. Try it after a particularly trying day at work. Diffuse in your favorite diffuser or put a drop or two near your bed pillow. This scent is also great mixed with a carrier oil or used in a bath.To help relieve tension, you may want to try a few drops mixed with an unscented body lotion and apply throughout the day.
100% pure, therapeutic grade essential oil synergy contains: Lavender, Marjoram, Patchouli, Mandarin, Geranium and Chamomile."
Sunflower Carrier Oil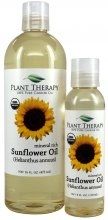 "Organic Sunflower Oil has high amounts of Vitamins A, B, D and E, minerals, and also has beneficial amounts of lecithin and unsaturated fatty acids. By all accounts it is a great product for the skin.
Deeply nourishing, Sunflower Oil is a wonderful skin conditioner and can be used in manufacturing skin care products designed to treat dry & damaged skin, eczema and psoriasis. Sunflower is a versatile oil that can be used in massage and in aromatherapy."
My Review
I recently had the pleasure of reviewing the Relax synergy as well as the Sunflower carrier oil. I have been hearing a whole lot of buzz about essential oils lately and I was anxious to see what all the hype was about! As a busy mom of two, I feel like I spend my days drinking a ridiculous amount of coffee, yet I could pass out for a nap at any moment. When the day finally winds down to an end, you would assume I pass out the second my head hits the pillow, but it's the exact opposite. I have done some research and discovered that I was doing many things that I shouldn't be doing before going to bed. Cleaning up around the house, doing the dishes, using the computer and iPad, all of those things are the reason I toss and turn once I go to bed. Once I received the relax synergy to review, I immediately put it to the test. I would take my mini spray bottle and mist the relax synergy on my pillows. The smell is very delightful and even smells relaxing, if that's even possible, hehe! I even sprayed it into the air, allowing it to mist on me, just like if I were to apply body spray. I am happy to report that I have noticed a significant difference in the amount of time it takes me to fall asleep!

I first want to mention that the smell of the sunflower oil is amazing! Secondly, I did some research on the best ways to use my sunflower oil and saw that several people suggested adding it to your bath. I am not a huge fan of taking baths, as my children don't allow me the luxury of taking one alone. But this winter was a fairly dry season and my eczema was more severe than it has been in years, so I made bathtime with my new sunflower oil a must! I chose the sunflower oil to review because of it's ability to nourish your skin and am excited to tell you that it indeed works wonders when applied to your skin! My skin feels much more hydrated and smooth and… did I mention it smells amazing!
Visit the Plant Therapy website today to view their large selection of oils!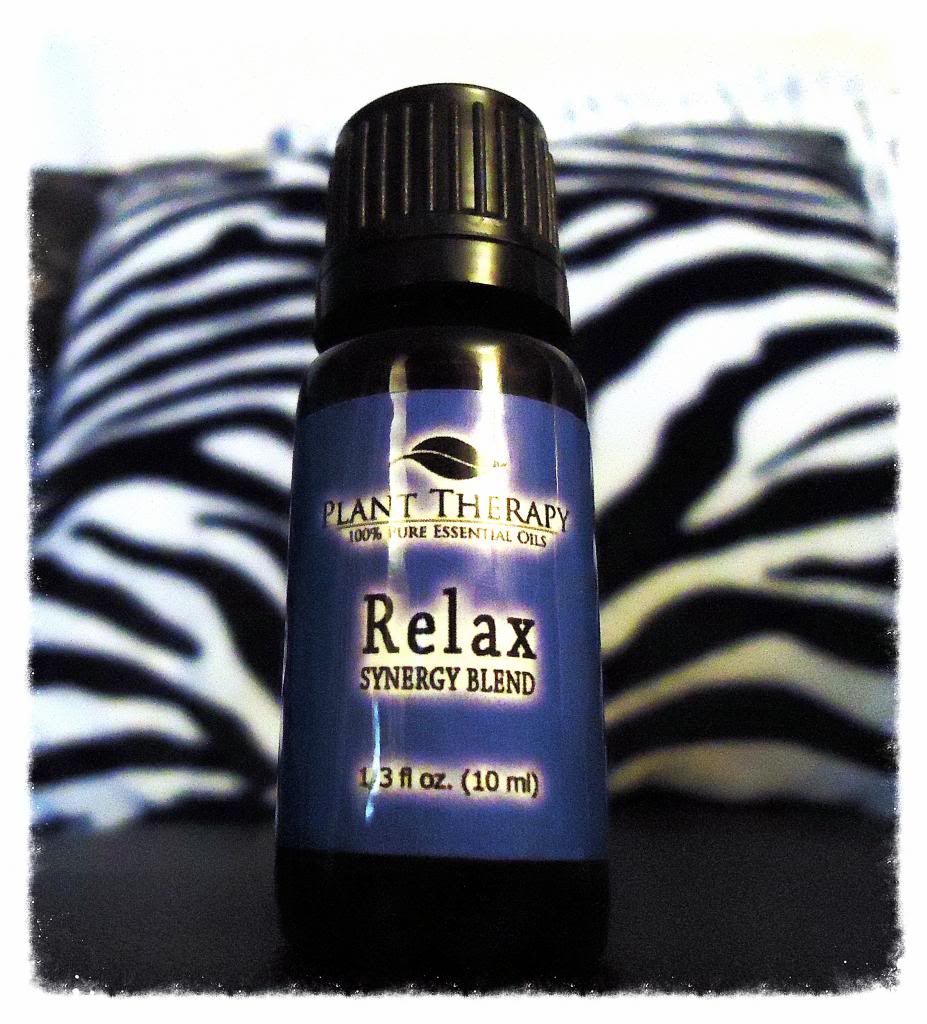 $10 Coupon Code
Plant Therapy was kind enough to provide a coupon code exclusively for Miss Frugal Mommy readers!
$10 OFF a purchase of $25 or more.
The coupon code is msfrugalmommy10.
This coupon code expires in two weeks, so make sure to get some shopping done while it's still available to you. You could find a wonderful mother's day gift!

The coupon code cannot be used towards the purchase of Gift Certificates.
Only one coupon per customer.
Disclosure of Material Connection: I received one or more of the products or services mentioned above for free in hope that I would mention it on my blog. Regardless, I only recommend products or services I use personally and believe will be good for my readers. I am disclosing this in accordance with the Federal Trade Commission's 16 CFR, Part 255: "Guides Concerning the Use of Endorsements and Testimonials in Advertising."