BabySpa USA Splish Splash Stage 2 Review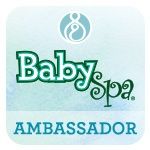 I am a proud BabySpa USA ambassador! I receive free products to facilitate my reviews. All thoughts and opinions expressed in my review are honest and 100% my own.

About BabySpa USA
We are a natural bath and body care collection for newborns through preschoolers made with special ethnobotanical blends that provide lasting hydration, soothing effects and sweet, comforting sensations.
Product Description:
This bubbly bundle will keep your toddler squeaky clean after a day full of fun activities. Our uplifting citrus scent will stimulate the senses while our natural vitamin-rich botanicals soothe and protect the skin. Finish off with our silky-smooth body lotion for healthy, balanced skin and long-lasting softness.
Safe & gentle for delicate skin in walkers through preschoolers
Contains organic ethnobotanicals: Kizis™ & Nyamplung Oil to provide skin protection and nourishment.
Our signature Uplifting Citrus scent
Includes:
Bubble Bath Milk (250 ml/ 8.45 Oz)
Tearless Baby Shampoo (250 ml/ 8.45 Oz)
Moisturizing Body Lotion (250 ml/ 8.45 Oz)
Travel Size Moisturizing Body Lotion (30 ml/ 1 Oz)
My Review
My three year old son recently went through a month of itchy and painful eczema patches all over his body. I bought the regular eczema cream and tried to limit bathing in order to avoid making the dry skin worse. This did a moderate job helping with it, but overall his skin was still not free from the itchiness because some days my son unavoidably needs to bathed twice. I was so delighted for the opportunity to review the BabySpa USA Splish Splash Stage 2 products during this time of an eczema outburst. This series of products is specifically made for preschool aged children and offers a gentle bathing experience for my son's delicate skin. I just love the subtle citrus scent, it's not too over overpowering, just perfect! The body wash and shampoo cleaned effectively, yet didn't cause any discomfort or irritation to my son's skin. We immediately followed bath time with the moisturizing body lotion and once again, it didn't bother his skin. This fabulous trio of BabySpa USA products worked miracles for my son's skin and it is finally back to normal. All three products are in very large bottles, so they are defiantly going to last a few months. We are both really happy with the results from using the Splish Splash collection and highly recommend them!
Connect With BabySpa USA