Twin Z Pillow Review
A special thanks to Twin Z Pillow for providing me with a free product to review on my blog!

Product Description
Invented By a Mom of Twins the Twin Z Pillow is a new twin nursing and feeding pillow for parents of twins. It is great for nursing, bottle feeding and tummy time. Great for Twin Baby Time, Breastfeeding, Bottle feeding, Tummy Time, and Toddlers Love It Too! They have won the 2012 Creative Child Top Choice Award & Twin Mom Seal of Approval.
Made With Durable, Long Lasting, 100% Baby Safe Materials:
Hypoallergenic
Foam Free
Lead Free
No Chemicals Added
No Flame Retardants
Made in the USA
Click here to read "How the Twin Z was Born"
My Review
I was instantly in love with this pillow from the moment I saw it. This high quality pillow offers a greater amount of support compared to any other pillow I have seen before. I am not personally a mother of twins, but I immediately foresaw all the benefits this one had to offer. I have met several mothers with twins over the years and they all seem to have one common factor, their twins love being together! The Twin Z Pillow offers a product that will ensure your twins can spend that close time together, while sitting/lying safely. The pillow also offers a one of a kind back support so mom can sit comfortably and feed her little ones (the pillow is designed for breastfeeding and bottle feeding moms.) The Twin Z is also an excellent way for an older sibling to bond with their new siblings, without feeling overwhelmed. I believe the Twin Z is a must have for any parent of twins and would absolutely recommend it!
When the pillow is laying flat (as seen below), you can pull the sides together and fasten the buckle to make the holes smaller for tiny babies.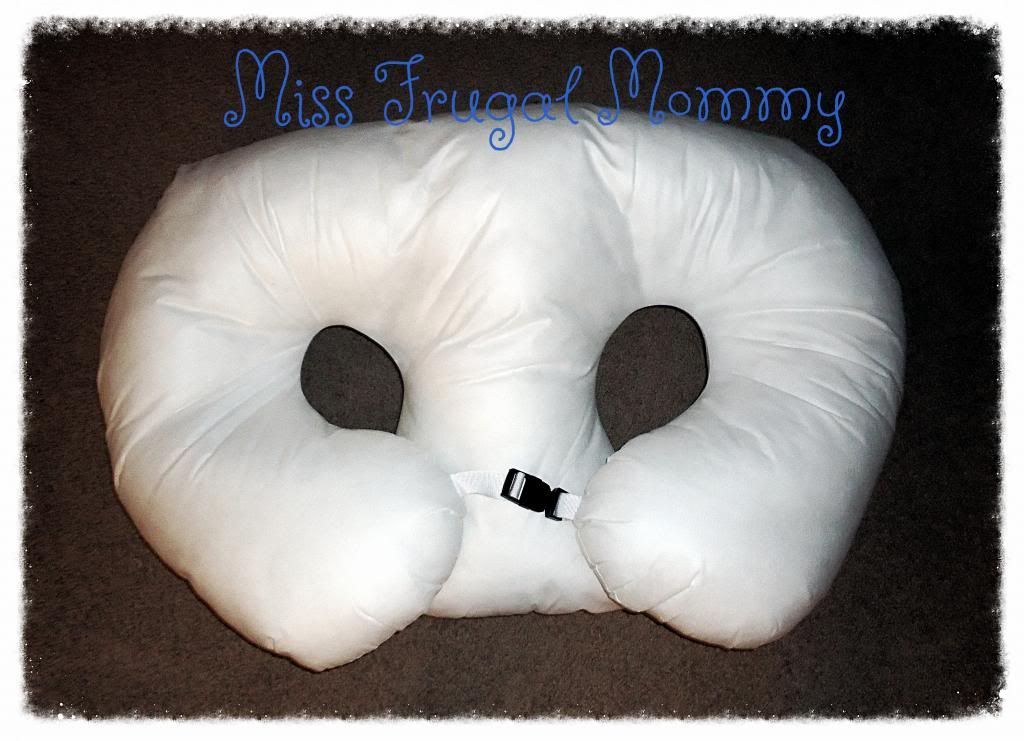 The Twin Z Pillow comes with a very nice and convenient travel bag to store your pillow or make bringing it on the go a cinch! The draw string and shoulder strap add to the convenience of bringing your pillow on the go.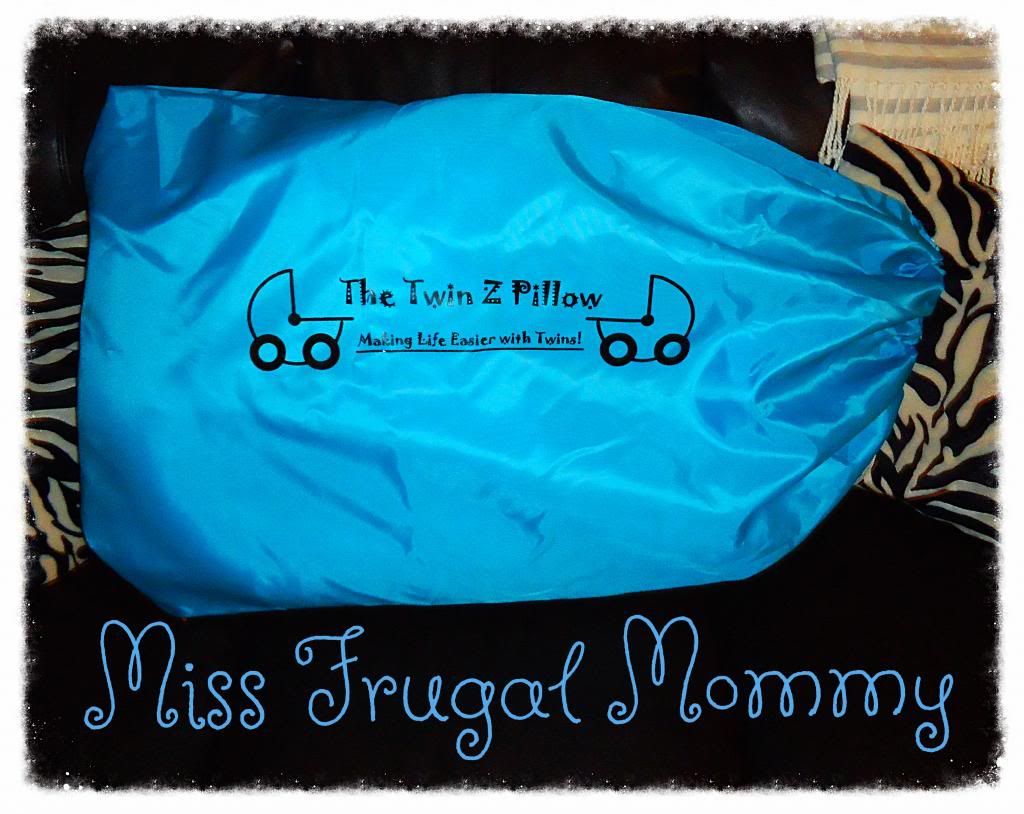 As you can see from the picture below, the twins have a very difficult time sitting up while positioned in their single pillows. A common problem would be having to constantly adjust them when they fall sideways. The pillows are much thinner and offer significantly less support, therefore not allowing them to sit up comfortably. The twins really enjoy being close to one another and the two single pillows make this a very difficult task.
MUCH BETTER!
The Twin Z Pillow is also perfect for tummy time!
How ADORABLE are these boys!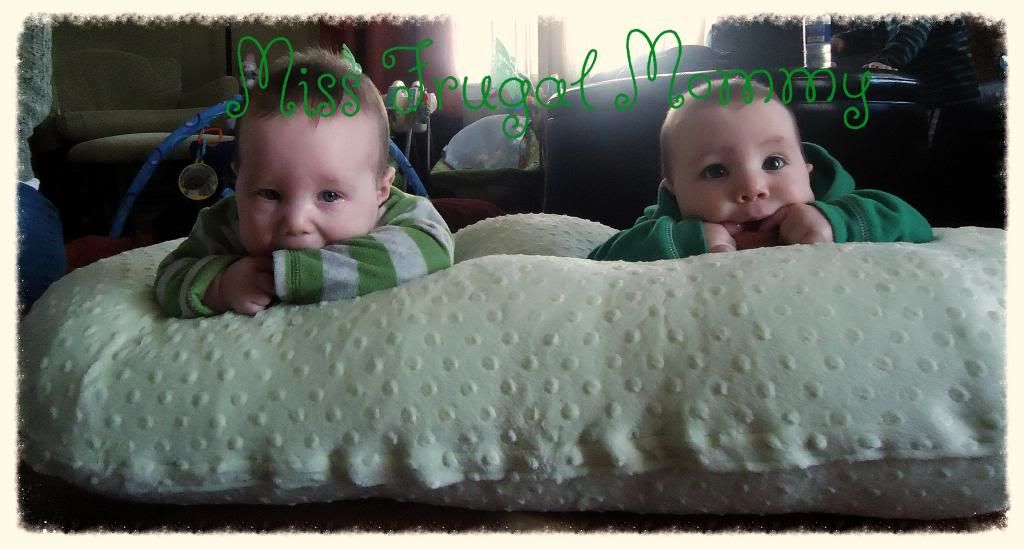 Visit the Twin Z Pillow website today to make your purchase!
They offer super soft, washable pillow covers in solid colors (pink, light green, blue, yellow, neon green) and well as covers in designer fabrics (Birdies, VehiclesBlue, Tractors Green, Owls, Flowers, Melon Cubes)
BABY2013 will give $10 off an order of $50 or more
You can also help support this business by liking them on Facebook!
A special thanks to Michelle for helping make this review possible by volunteering her two adorable sons!
Here are a few additional pictures of the boys enjoying their Twin Z Pillow!
I received one or more of the products mentioned above for free using Tomoson.com. Regardless, I only recommend products or services I use personally and believe will be good for my readers.