Newman's Own Organics Review
A special thanks to Newman's Own Organics for providing my with a box of their delicious goodies to review on my blog!
Company/Product Description (direct from website)
'Great tasting food that happens to be organic.'
That's what we kept in mind when we created our products. We focus on the kinds of products we loved as kids, but take them one step further by using the highest quality of available organic ingredients.
We find that people really want to know how the ingredients are grown and processed on the way to their grocer's shelf. When people see how much organic foods have improved since the early days of packaged 'health' foods, we hope they'll try other organic food products.
Company
Newman's Own Organics was established as a division of Newman's Own in 1993, and became a separate company in late 2001. The sale of Newman's Own Organics products generates money for the Newman's Own Foundation to give away. Since 1982 Paul Newman and the Newman's Own Foundation have donated more than $350 million dollars to educational and charitable organizations worldwide.
PRODUCT CERTIFICATION
Certified organic by Oregon Tilth. Ingredients have been grown on farms that have not used artificial fertilizers or pesticides for three years or more. The farms and processors have been certified by an independent third party. Kosher certification by Union of Orthodox Jewish Congregations of America, 333 Seventh Avenue, New York.
PRODUCT PACKAGING
The front of each product features an American Gothic "Pa" Newman and daughter Nell in appropriate costume with an accompanying legend on the package; each variety has a color band or colored packaging for easy identification.
My Review
I am always introducing healthy and organic food to my family, as we make the transition into mostly organic products. I was very familiar with the Newman's Own Organic brand, as I see their products frequently at my local grocery store. So when I had the opportunity to review and share their food with my readers, I was ecstatic!
I have to tell you, there wasn't a single item they sent me that my family didn't love! Aside from the benefits of the food being organic, the food was also light and full of flavor. All of the items that were flavored contained the perfect amount of taste in it, especially the cookies and chocolates! It was very reassuring to know that my family could indulge on such things as cookies and chocolate, without worrying about unhealthy ingredients.
I am overall extremely impressed with all aspects of this company! They were a delight to work with and they offer a great variety of food items. We will most definitely continue to enjoy their products in our home.
Newman's Own Organics asked me to choose my four favorite snacks from the box they sent me, that was probably the hardest decision I've had to make in awhile! I was finally able to narrow my favorites down to just four, all of which I can not begin to explain how scrumptious they are! The Hint O' Mint cookies were delicious and contained the perfects amount of mint and it complimented the chocolate cookies perfectly. The bite size orange chocolate chip cookies were a good size for my children and immediately became their favorite snack out of all the products. Once again, they managed to offer the perfect hint of orange flavor in the cookies! My husband and I adore orange flavored candy, so it was no surprise when we found the orange dark chocolate to me mouth watering good! Lastly, the sour strawberry licorice lasted five minutes as we were drooling over its amazing taste and sugar coating. I included a close up picture down below to give you an idea of how yummy this snack is!

Miss Frugal Mommy & Family's Favorites:
Newman-O's: Hint O' Mint

Cream Filled Chocolate Cookies in six milk dunkin' good flavors:
Original • Peanut Butter • Chocolate • Hint O' Mint
Ginger 'n' Cream • Wheat Free Dairy Free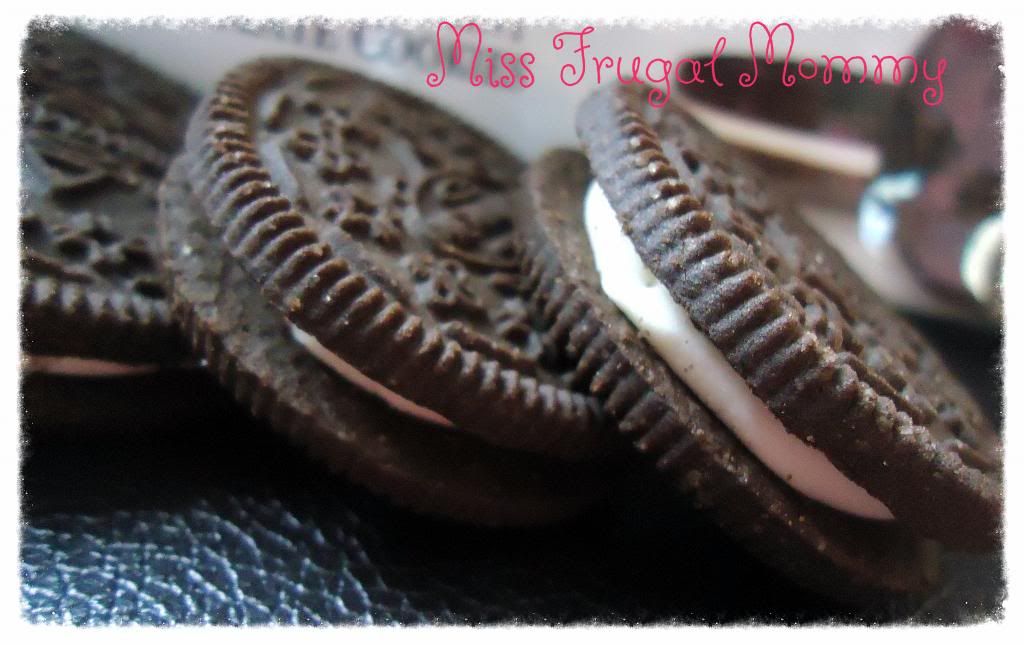 Orange Chocolate Chip Cookies
Family Recipe Cookies
With their attractive, eye-catching new look include the familiar favorites Chocolate Chip, Orange Chocolate Chip and Double Chocolate Chip cookies, along with Oatmeal Chocolate Chip, Ginger Snap, and now Spelt Ginger Snap.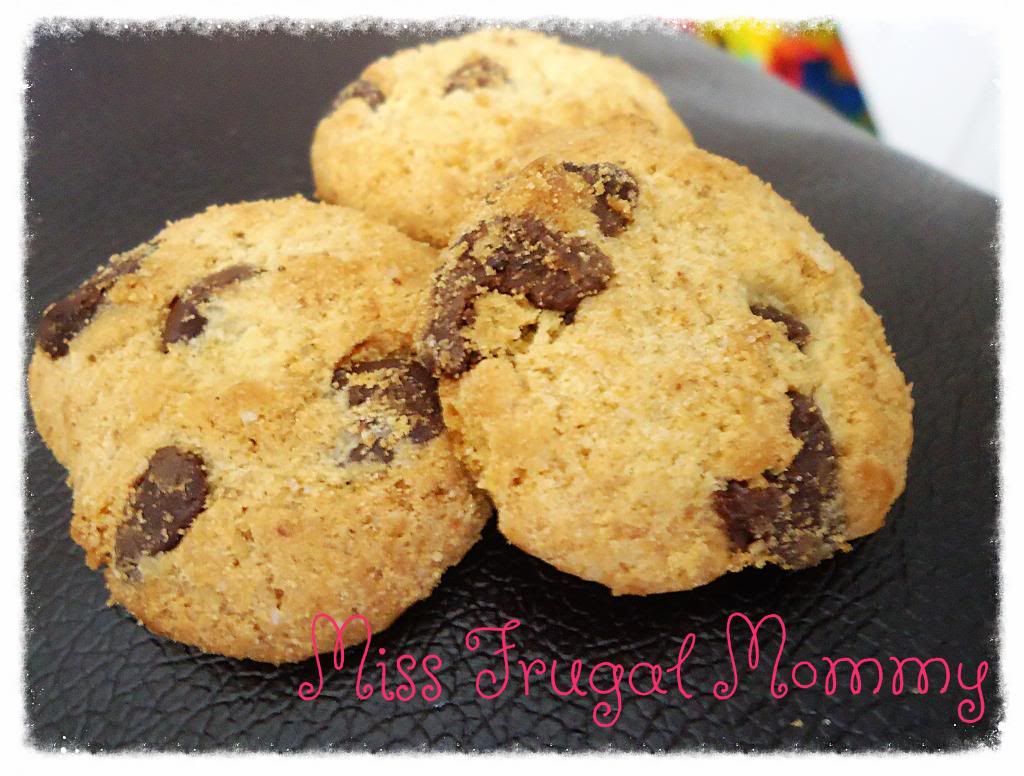 Orange Dark Chocolate
Inspired by our love of chocolate, we searched for a source of organic cocoa beans to make a rich, flavorful chocolate – and we found it! Our new Signature Series line of Chocolate Bars is formulated with some of the finest Certified Organic chocolate we've ever tasted, made from cocoa beans grown on Rainforest Alliance Certified™ farms.
Dark Chocolate

Super Dark Chocolate 70% Cocoa

Mocha Milk Chocolate


Milk Chocolate

Espresso Dark Chocolate

Orange Dark Chocolate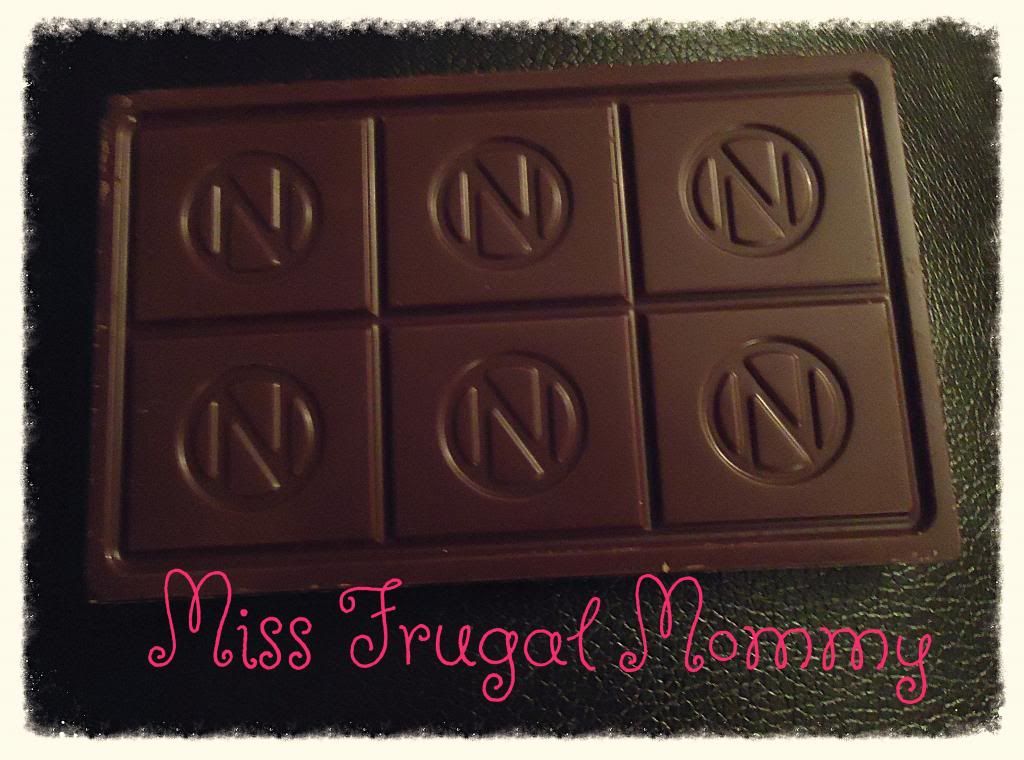 Sour Strawberry Licorice
Newman's Own Organics introduces the first sour licorice twist made with organic ingredients. Licorice twists are the most popular kind of licorice candy and the organic sugar and sour crystals, derived from natural citrus sources, on the surface of the twists provides the special taste for our four tantalizing new flavors: Sour Strawberry, Sour Cherry, Sour Mango and Sour Apple. With the popularity of our regular twists in Black, Strawberry, and Pomegranate, we felt our customers would also enjoy the chance to try these sour ones that offer a different taste experience.
Disclosure of Material Connection: I received one or more of the products or services mentioned above for free in hope that I would mention it on my blog. Regardless, I only recommend products or services I use personally and believe will be good for my readers. I am disclosing this in accordance with the Federal Trade Commission's 16 CFR, Part 255: "Guides Concerning the Use of Endorsements and Testimonials in Advertising."