Pink Lining Diaper Bag Review
A special thanks to Pink Lining for providing me with a Blooming Gorgeous Blue Bouquet diaper bag to review on my blog!
Blooming Gorgeous Blue Bouquet Diaper Bag Review
Product Description (direct from website)
The Blooming Gorgeous bag is one of our most popular diaper bags. The shape of the bag was inspired by a vintage bowling bag so it is slightly wider than our other diaper bags. The striking front pocket is embroidered with a daffodil and tulip design and Blooming Gorgeous lettering – it is a great size for a phone or wallet. The two side pockets have a flap cover and are perfect for holding toys or snacks. The bag has a shoulder strap that can be adjusted so that it can be made long enough to fit over any stroller handlebars.
Pink Lining has some really great videos on their website that explain all of the diaper bag's features:
My Review
I absolutely love bags and am always searching for ones that will make traveling with my little ones more convenient. One of the things that I have had the most difficulty finding would be a stylish AND functional diaper bag. The bag is either too bulky and causes you to knock over everything in your path or its too tiny and you can barely fit all your essentials. Once you are able to find one that suits your needs, it's most likely not the most stylish looking bag you've come across… just because I am a mom doesn't mean I want to rock a diaper bag with a giant puppy attached to it, I still want to look good, right? Right! So began my search for the diaper bag of my dreams! Well, I immediately fell in love with the Pink Lining diaper bags from the moment I saw them, they resolved all issues that I previously stated. They offer a great selection of bags and it was extremely difficult to narrow it down to one single bag for my review. After much consideration, I finally decided to go with the beautiful, stylish, and perfectly sized Blooming Gorgeous Blue Bouquet diaper bag!
I am extremely impressed with how well made this diaper bag is, as well as the material it was made with. The bag is laminated with EVA coating, making it resistant to stains, which needless to say, are unavoidable when you have little ones. In addition to having ample amount of room for your baby's essentials, the bag also includes convenient compartments for all of mom's personal items (cell phone, keys, wallet, etc.) I have never seen a baby bag that contained such well equipped insulated bottle holders, what an excellent feature! I have also yet to come across a baby bag that included a padded diaper changing mat, another great feature! Pink Lining offers you a quality product that is perfect for carrying everything you need while keeping mom fashionable! The size is perfect, the straps are comfortable, It's stylish, I have more than enough room for everything that I need to bring with me, what more could you ask for in a diaper bag?
Here are some pictures to give you a better understanding of just how great this diaper bag is:
Main Fabric – 100% Cotton Canvas Laminated With EVA Coating
Embroidered With A Daffodil & Tulip Design
And Blooming Gorgeous Lettering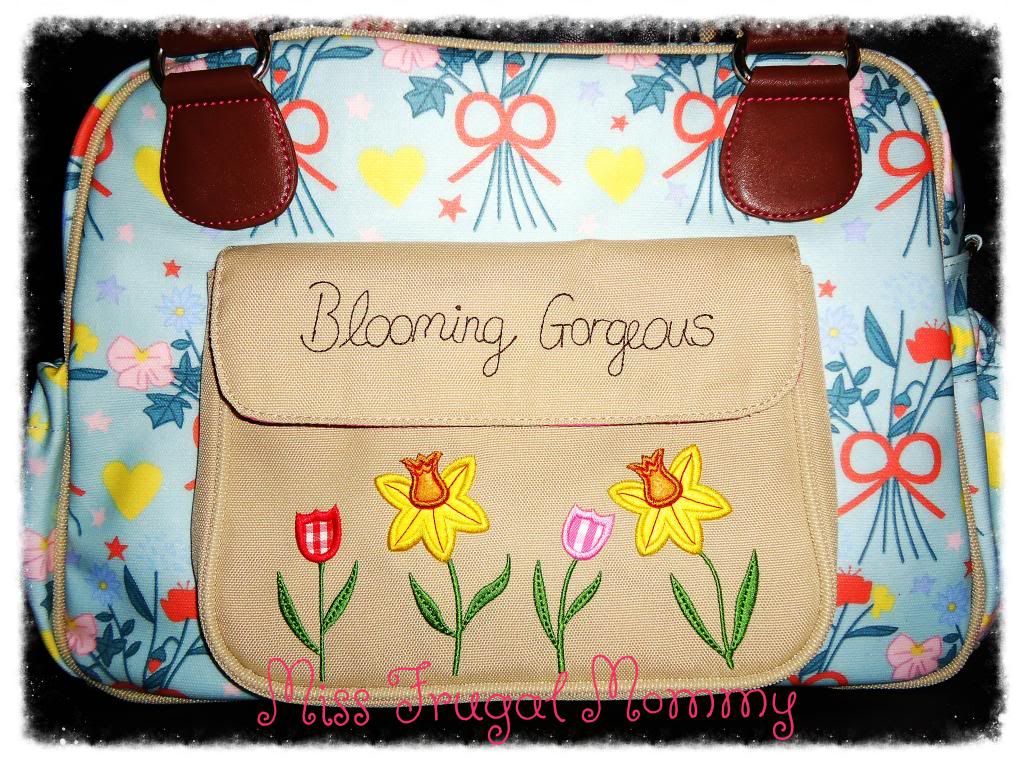 Perfect Size For Cell Phone Or Wallet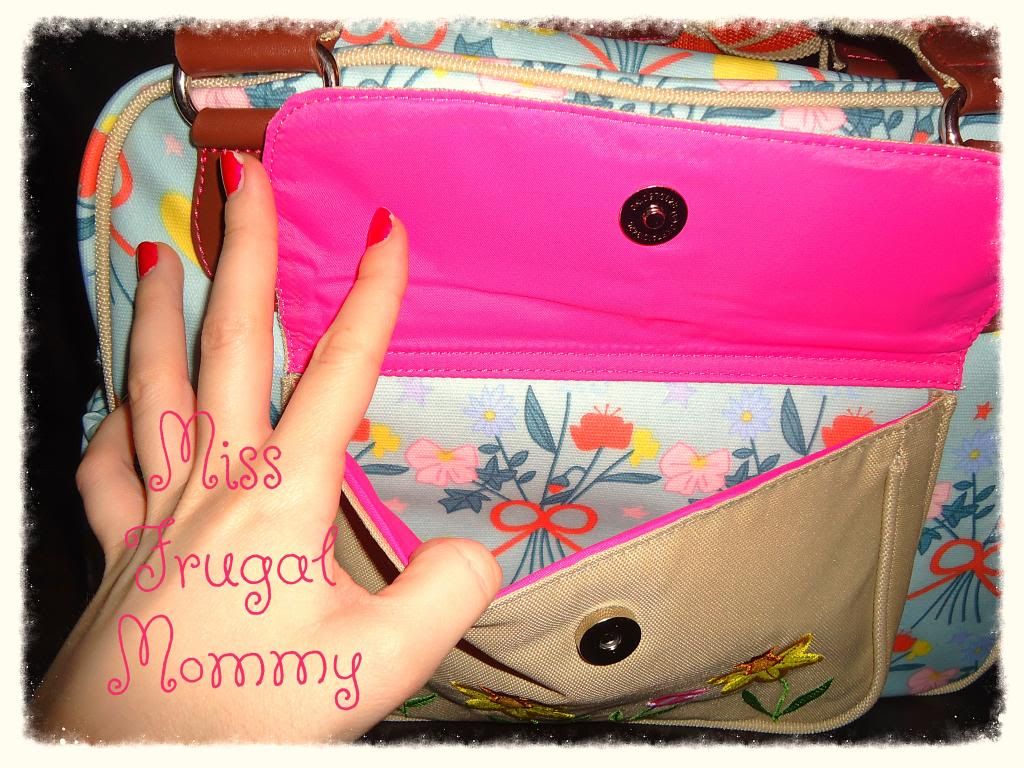 Zipper Opening

Lining – 100% Nylon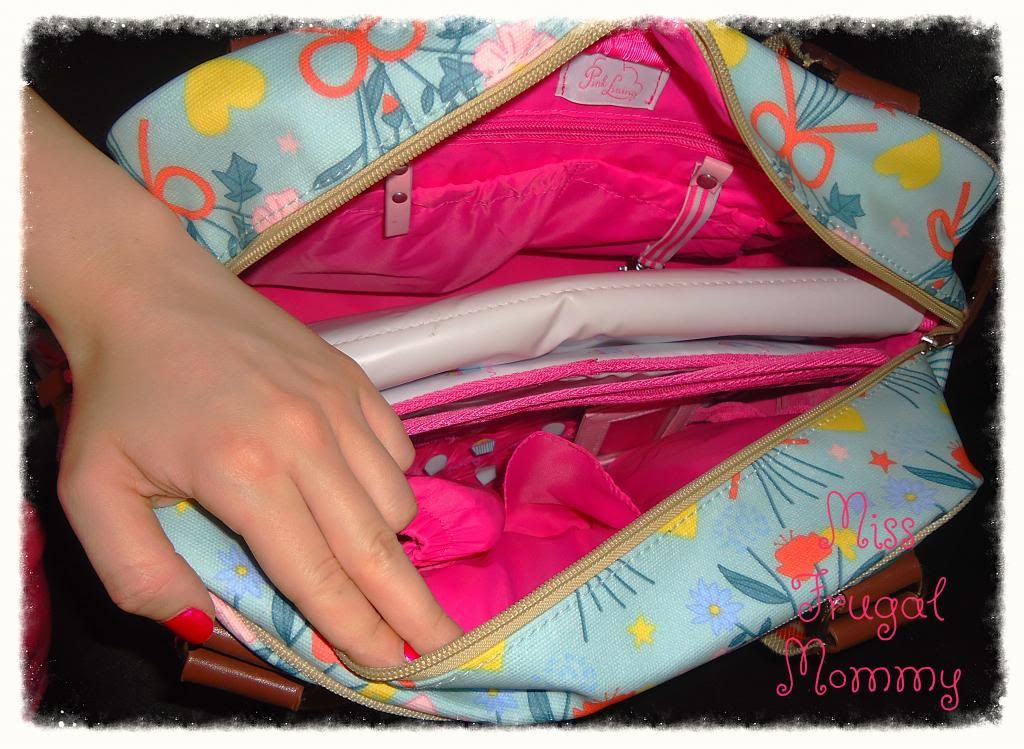 Wet Zip Bag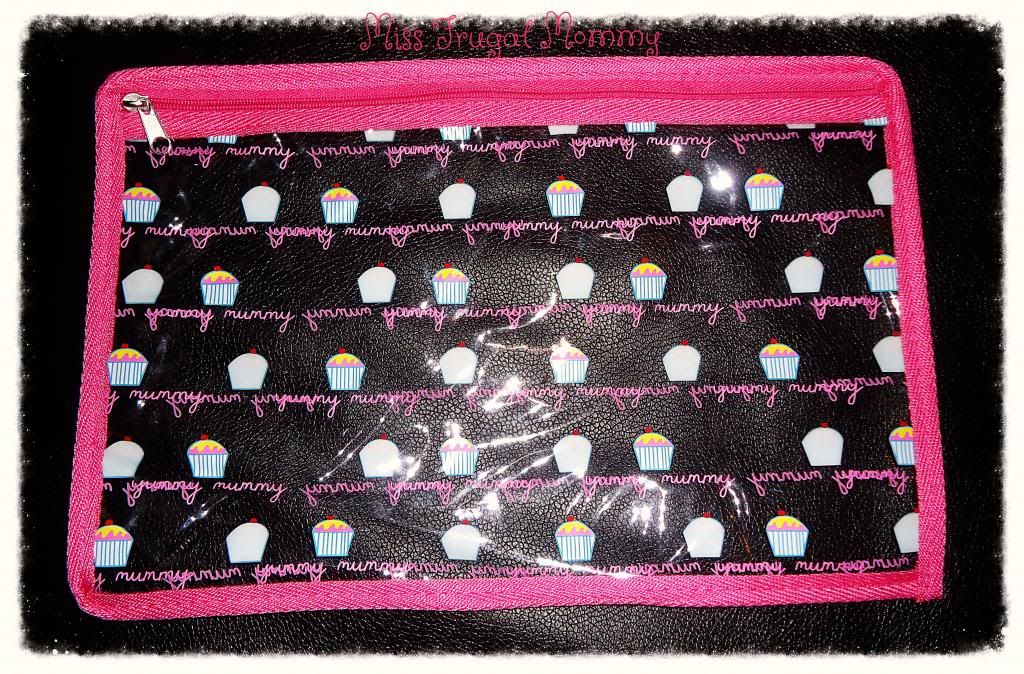 Padded Changing Mat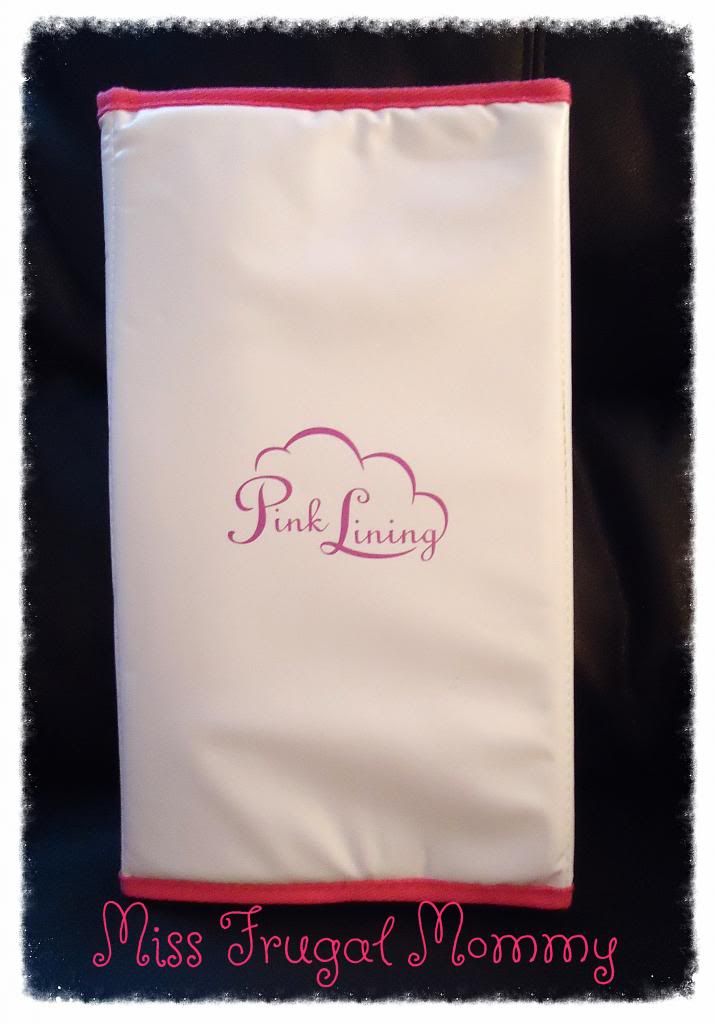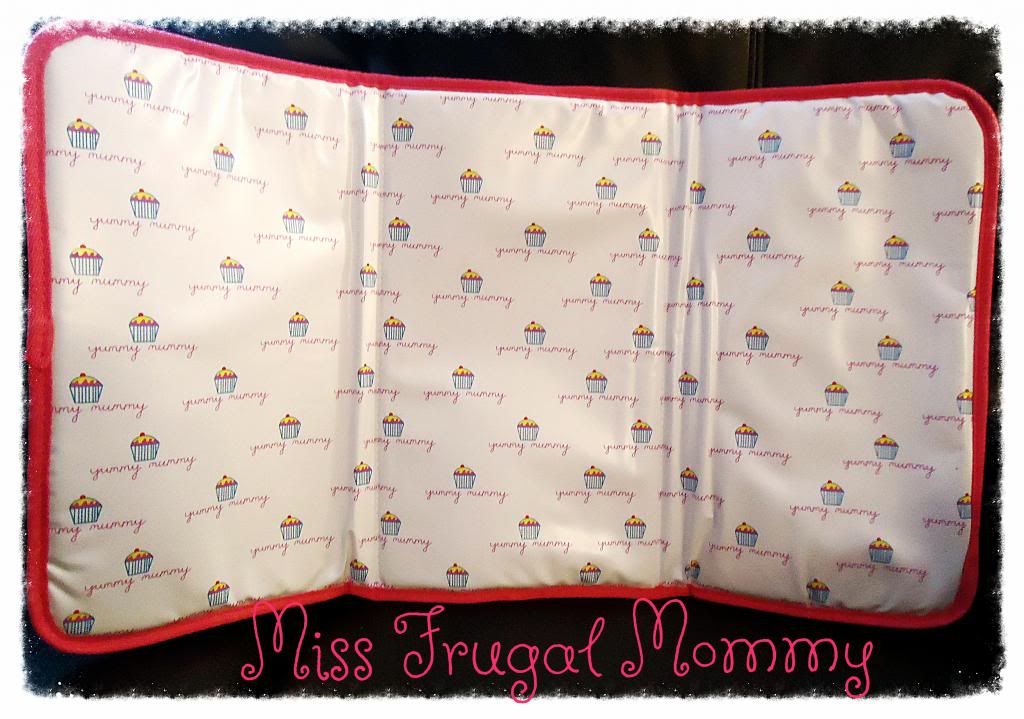 Small Detachable Mirror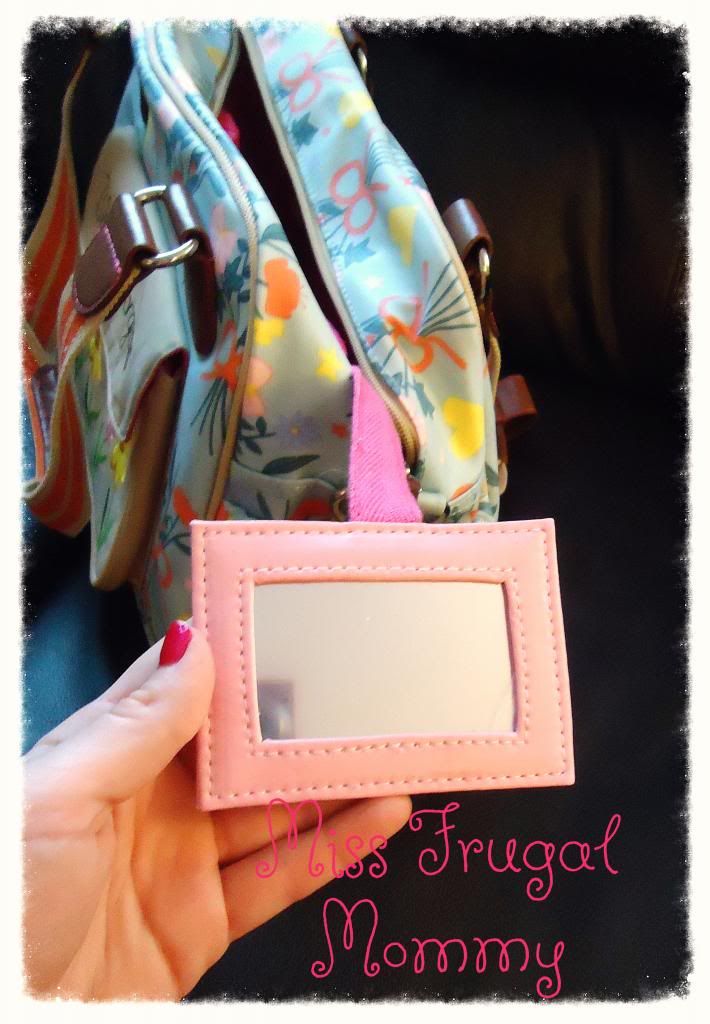 Two Diaper Pockets, Pen Holder, Key Fob, And Small Zip Pocket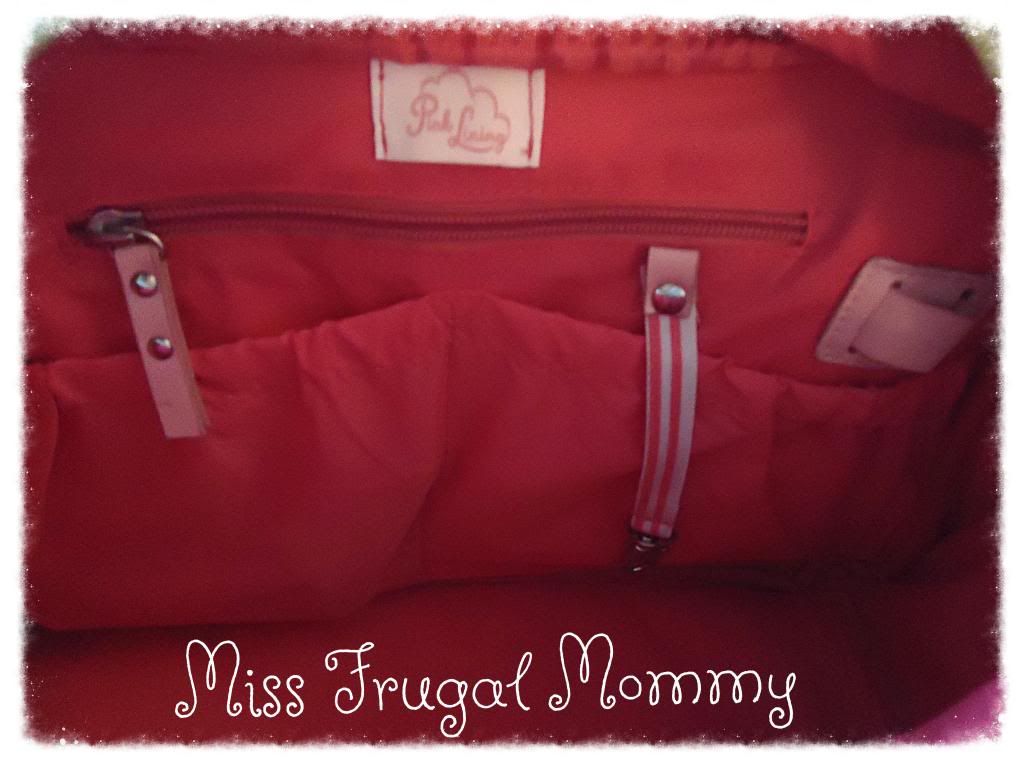 Two Insulated Bottle Holders
Two Side Pockets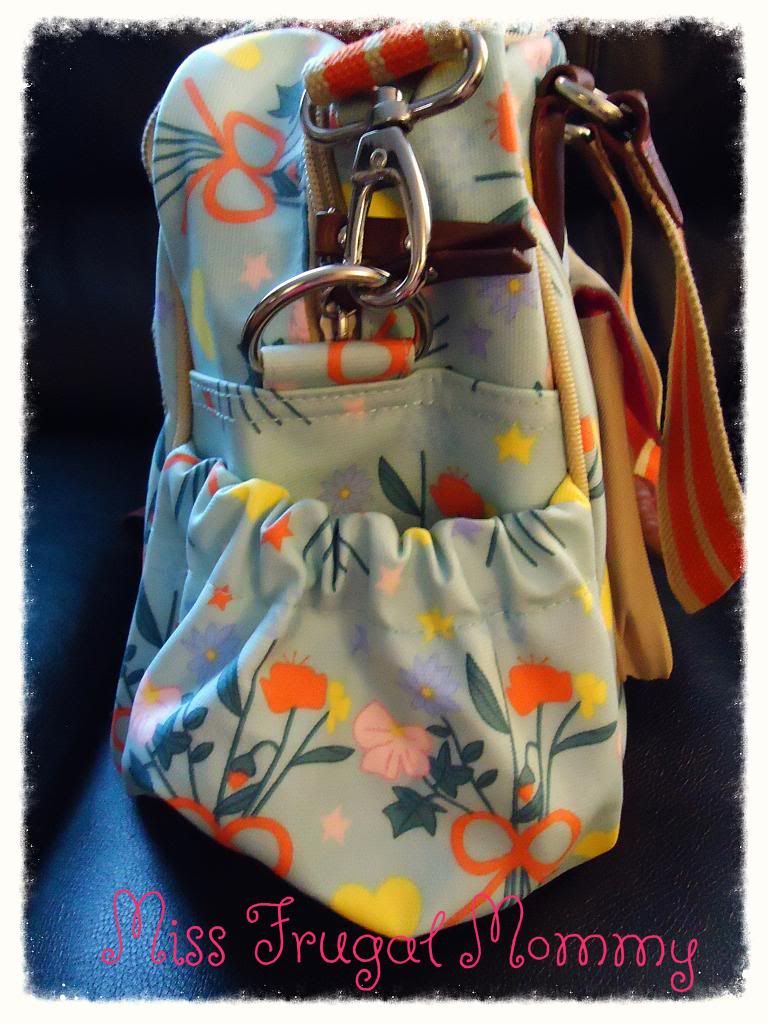 Adjustable Should Strap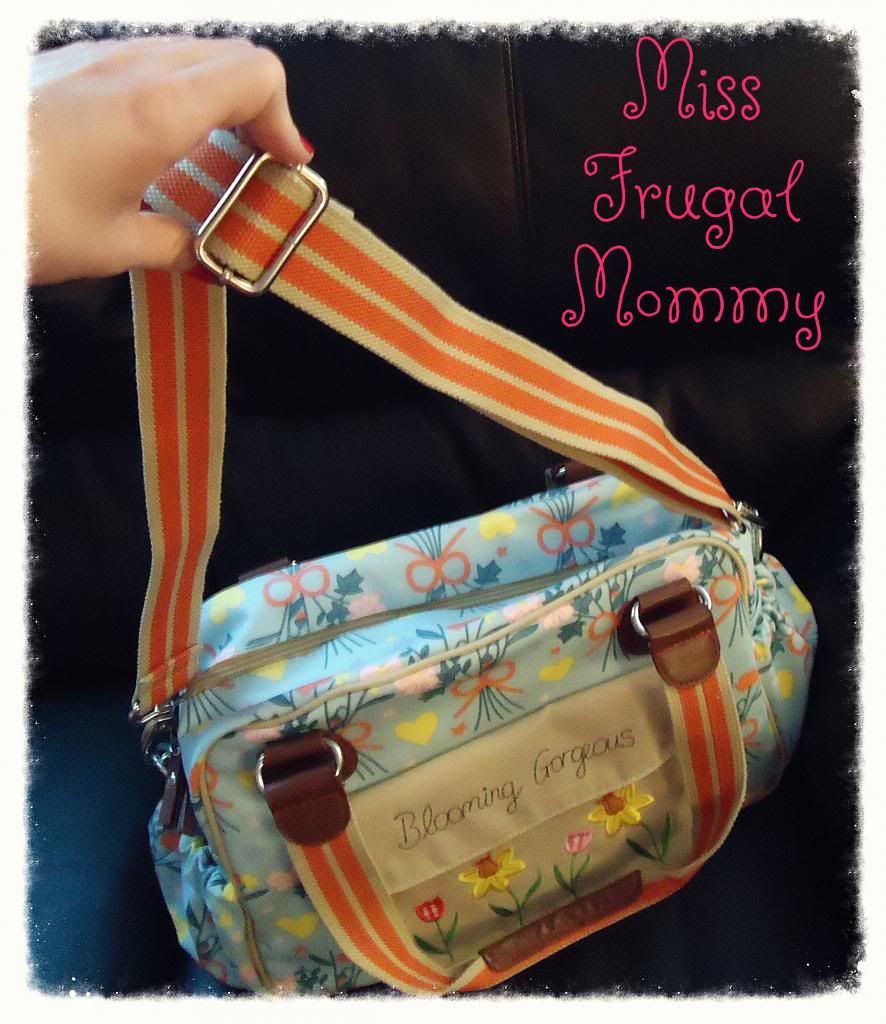 *The Beautiful Blooming Gorgeous Blue Bouquet Diaper bag*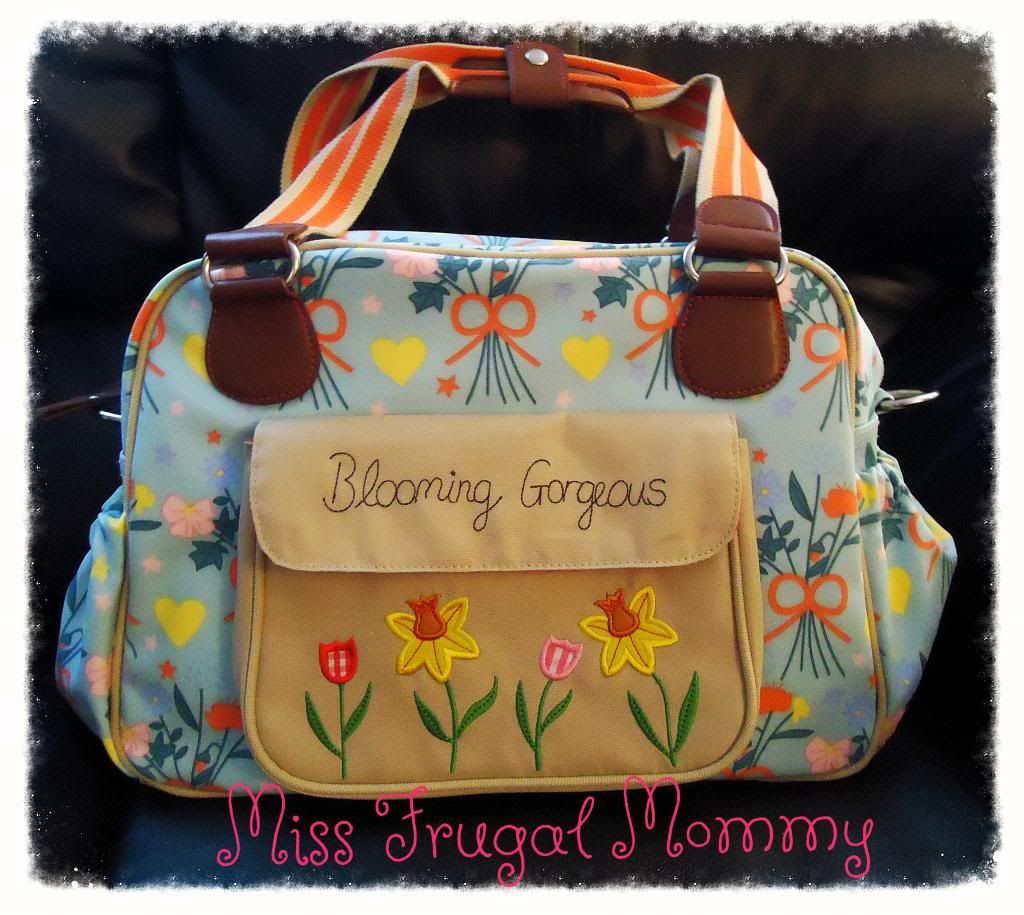 Visit the
Pink Lining website
today to see all of the amazing products they have to offer!
You can also find Pink Lining on
Facebook
!
Disclosure of Material Connection: I received one or more of the products or services mentioned above for free in hope that I would mention it on my blog. Regardless, I only recommend products or services I use personally and believe will be good for my readers. I am disclosing this in accordance with the Federal Trade Commission's 16 CFR, Part 255: "Guides Concerning the Use of Endorsements and Testimonials in Advertising."