Chloe Christine Custom Jewelry Review
A special thanks to Chloe Christine for providing me with a free product to review on my blog!

Product/Company Description (direct from the owner)
"I create customized jewelry and home decor.
Everything is done by me out of my home.
All jewelry is hand stamped by me, one letter at a time.
I specialize in creating custom, one of a kind pieces."
My Review
The pictures really speak for themselves when it comes to this product review! This custom designed, hand stamped jewelry is absolutely beautiful! From the moment I took it out of the bag, I couldn't wait to put it on! What intrigues me most about this necklace is that it's one of a kind, made just for me and no one else has this same piece of jewelry! It's also a great conversational piece and people compliment me all the time when they see it around my neck. The owner clearly put some time and effort into making sure this piece looked nice and I am very pleased with that. Aside from the appearance, the real questions would be… was the necklace made to last… and the answer is YES! I have been wearing this necklace almost every single day since I received it (for over a month now.) It has survived a "necklace tugging two year old," a clumsy mommy getting it caught on her purse, and getting sprayed with squirt bottles from my six year old. The necklace has really held up well and shows no ware or signs of abuse. I am actually very surprised because my two year old has gotten a few good tugs in and it did not go anywhere. I was so worried my son would break one of the links, but sure enough, it stayed together! I am in love with this necklace and would recommend it for sure! Something else I would like to share with you is how delightful the owner was to work with when ordering my necklace. It was also made and delivered in a very timely manner, smooth and easy transaction, I couldn't be more pleased with the entire experience!
This is the adorable little bag my necklace came in! I am all about presentation when it comes to products and Chloe Christine did an excellent job!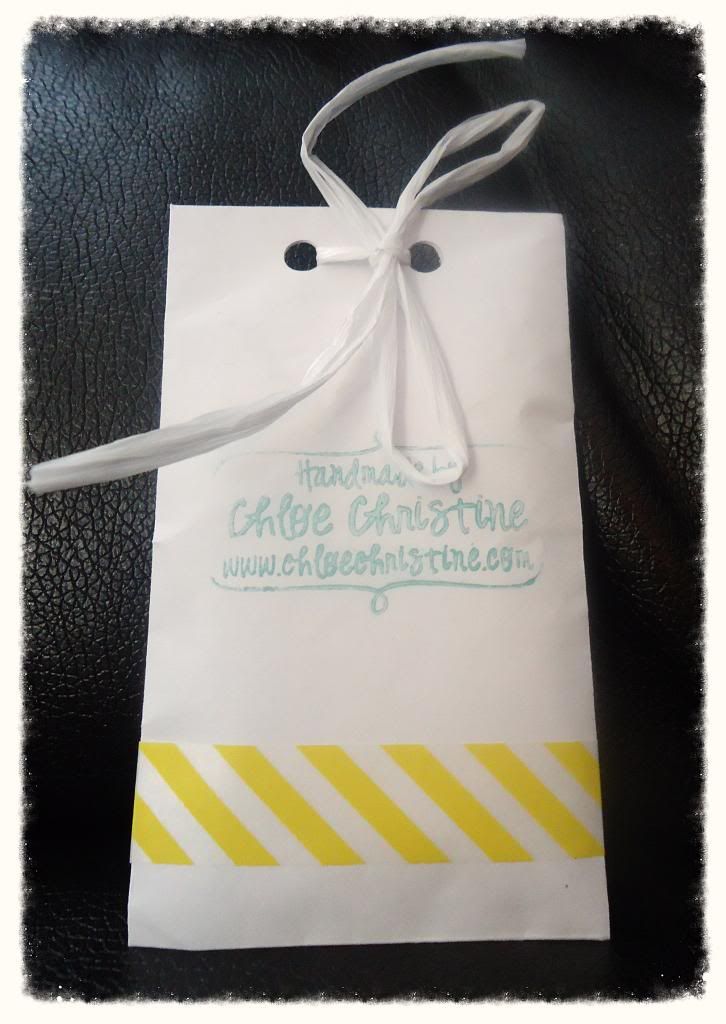 A close up of the necklace!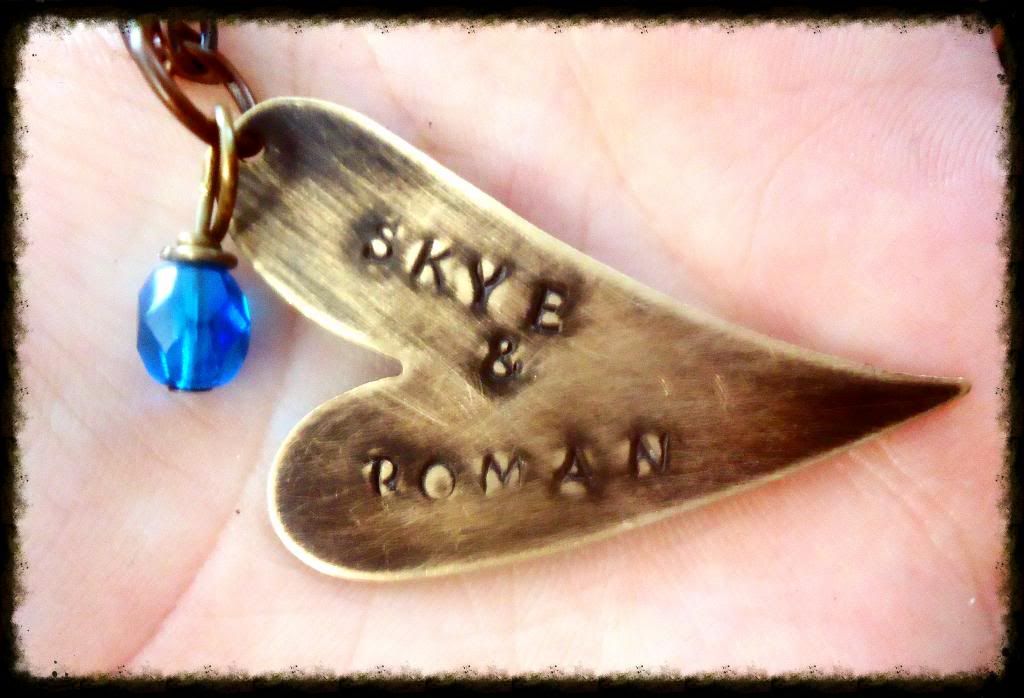 This picture gives you an idea of the necklace size.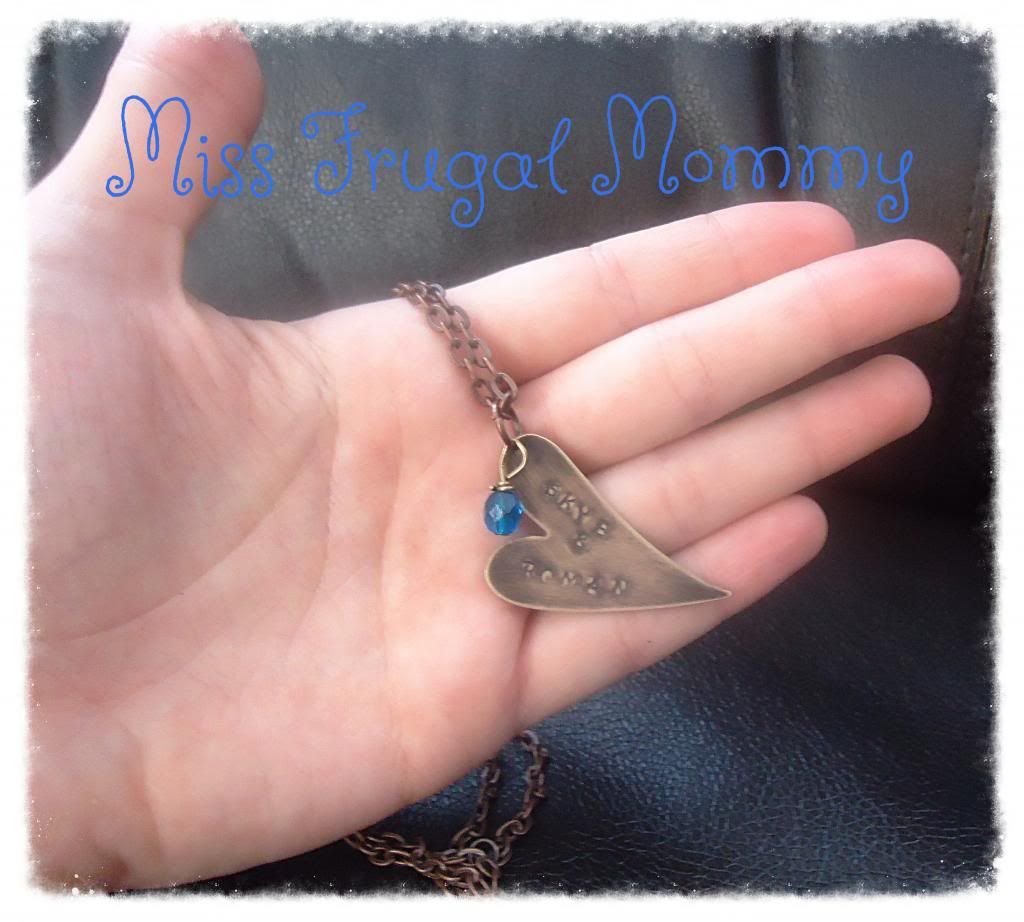 Chloe Christin offers a variety of items to chose from, here are a few of my favorites: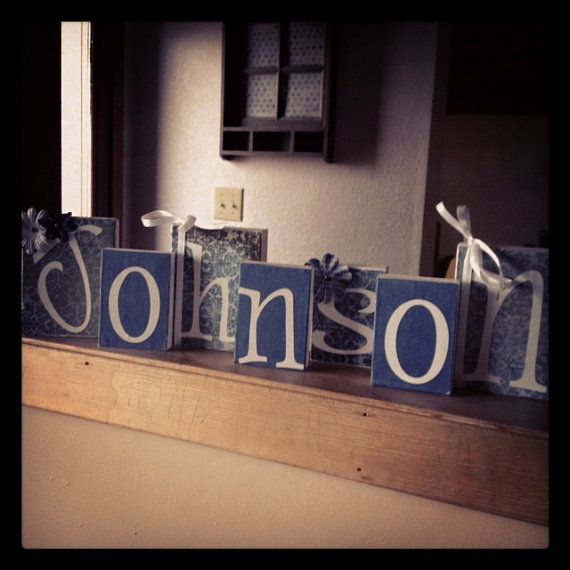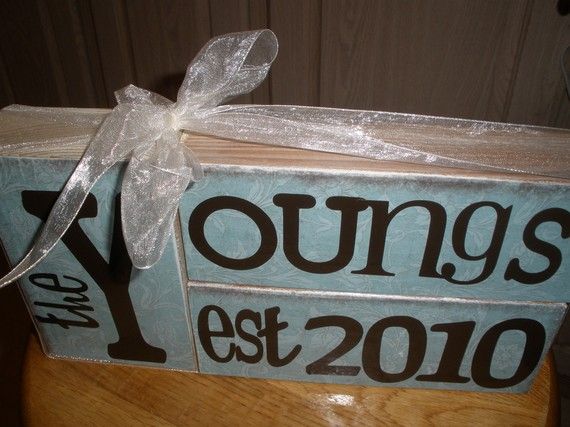 Visit the Chloe Christine Etsy Shop today and follow along on their Facebook page!
Disclosure of Material Connection: I received one or more of the products or services mentioned above for free in hope that I would mention it on my blog. Regardless, I only recommend products or services I use personally and believe will be good for my readers. I am disclosing this in accordance with the Federal Trade Commission's 16 CFR, Part 255: "Guides Concerning the Use of Endorsements and Testimonials in Advertising."