ZIPaboo Review
A special thanks to ZIPaboo for providing me with a free product to review on my blog!


Product Description (direct from the website):
"Zipaboo is the patent-pending baby footed onesie that makes diaper changes a ZIP! Zipaboo has a strategically placed zipper that starts at the base of one leg, circles the belly and moves back down the opposite leg; allowing for a quick and easy diaper change at any time! Once unzipped, the fabric flap folds forward and gives the parent immediate access to the infant's diaper without exposing their chest to the cold air or tugging at their legs. Simply place their legs back into the onesie and ZIP! The days and nights of trying to align a zillion snaps or cram your baby's leg into an awkward zippered pajama leg are over! Change your baby's diaper quickly, conveniently, and comfortably with Zipaboo!"

My Review:
I can't tell you how many sleepless nights I woke up to change my baby's diaper and spent more time trying to strategically remove the pajamas without fully waking the baby up. The buttons never want to line up correctly or the zipper continuously gets caught, whatever the problem may be, pajamas usually cause more frustration. I am happy to share with you a company that has designed pajamas that will make your life significantly easier! ZIPaboo pajamas are not only made of quality fabric, but they also contain an ingenious design to make diaper changing a breeze. The zipper is designed so that you don't actually have to remove your child's legs out of the pajamas in order to change their diaper. Another feature that I am in favor of would be the buttons on the collar. I love being able to have that extra space to pull my son's shirt on without worrying about it being too tight around his head. I would absolutely recommend this to all mommy followers with little ones!
Visit ZIPaboo today to view their five stylish and comfortable pajamas!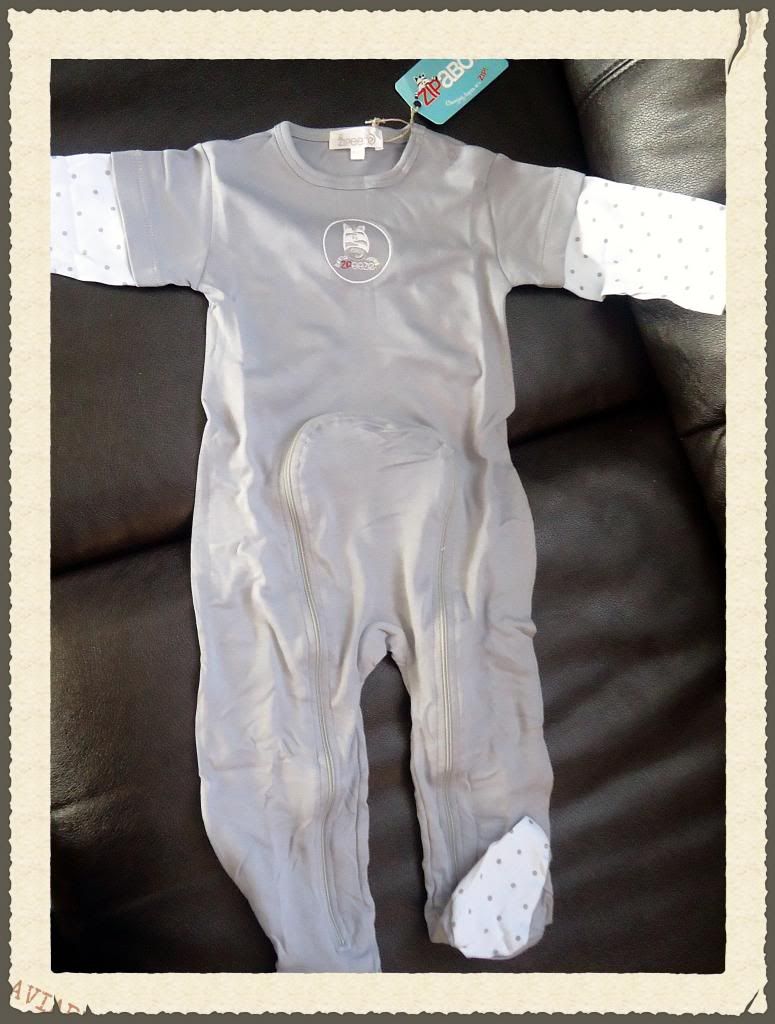 First impressions are always important and I was immediately impressed with ZIPaboo before I even opened the package. Your pajamas arrive generously packaged and with a small little card attached. Upon opening the package you discover that the pajamas are held together with a simple white ribbon. Simple and elegant and it shows me that this company cares about their presentation! It is so great to see a company that puts a little time and effort into their shipments, rather than carelessly tossing them into packages.
You can find ZIPaboo on Facebook, Twitter, and YouTube!
I received one or more of the products mentioned above for free using Tomoson.com. Regardless, I only recommend products or services I use personally and believe will be good for my readers.