Nature's Flavors Natural Colors & Mouthwash Review
A special thanks to Nature's Flavors for providing me with free products to review on my blog!
Company Description (direct from website)
"If one way be better than another, you may be sure it is nature's way." – Aristotle
Nature's Flavours has been creating from the essence of nature for over 25 years. With over 8,000 Natural and Organic products, Nature's Flavours is a leader in nutritional wellness. We bring life to culinary creations with our pure, honest approach to gathering the natural, nutritional gifts nature provides.
All of our Organic products are USDA Certified and come from only the purest sources– and no toxins, chemicals, or synthetics are used in production. Nature's Flavours proudly crafts Vegan, Kosher, Gluten-Free, Alcohol-Free, and non-Allergenic products with the delicate touch of nature.
Cultivating right from earth's rich and abundant natural source, Nature's Flavours' Bill Sabo, The Flavor Guy, travels across continents to find and learn about the endless array of ingredients and combinations to bring to Nature's Flavours. From Anise Oil to Ylang Ylang Oil, Nature's Flavours is always crafting and creating flavors for your wellness and enjoyment.
We take pride in our longstanding position as leaders in the Natural and Organic industry and we thank our customers for their continued service to Nature's Flavours.
At Nature's Flavours, it is our mission to spread the Natural and Organic bounty of nature through our products.
My Review
I recently had the opportunity to review Nature Flavours Rainbow Pack of Natural Colors and their Organic Mouthwash For Kids. What is natural colors you ask? Here is a short description:
"Nature's Flavours Rainbow Pack of Natural Colors contain all water soluble liquids designed to color your product with all natural, and pure colors. This Rainbow Packs includes our all Natural Red, Blue, Yellow, Green, and Orange Liquid Colors. All Nature's Flavours Colors are all natural, vegan, gluten free, and certified Kosher. All Nature's Flavours colors contain no synthetic chemicals."
I am really loving the fact that more organic and natural companies are starting to shine and educate consumers of the benefits of using organic products. It never occurred to me, prior to this review, how important something as small as food dye can be! I was happy to learn that Nature's Flavour gets all of their ingredients from plants, absolutely no artificial ingredients. The benefits from using these natural ingredients are remarkable and I was anxious to start using the natural colors. Nature's Flavours provides you with many ideas on how you can incorporate natural colors into everyday food which was great because I lack creativity in the kitchen. Dying eggs, adding color to your drinks, yogurt, waffles, pancakes, bread, frosting, etc. The possibilities are endless! The natural color truly displays vibrant and beautiful colors when applied to these foods. I have had so much fun adding color to my children's food and surprising them with a new fun color. It is also reassuring to know that when I add these natural colors to my children's food, I am providing them with healthy ingredients. This is such a simple and effective way to keep my children healthy and happy! What more could a mommy ask for?

I also had the pleasure of having my daughter help in this review by testing out the organic mouthwash for kids. We take dental hygiene very seriously around our house and I encourage my children to use mouthwash daily. My daughter happily reported that the mouthwash was a delicious fruit flavor (cherry) and she had no complaints when using it. Once again, I was satisfied with knowing that my daughter was using a product that had organic and all natural ingredients.
Both of these products were wonderful and I would recommend them to anyone that wants to maintain an organic lifestyle.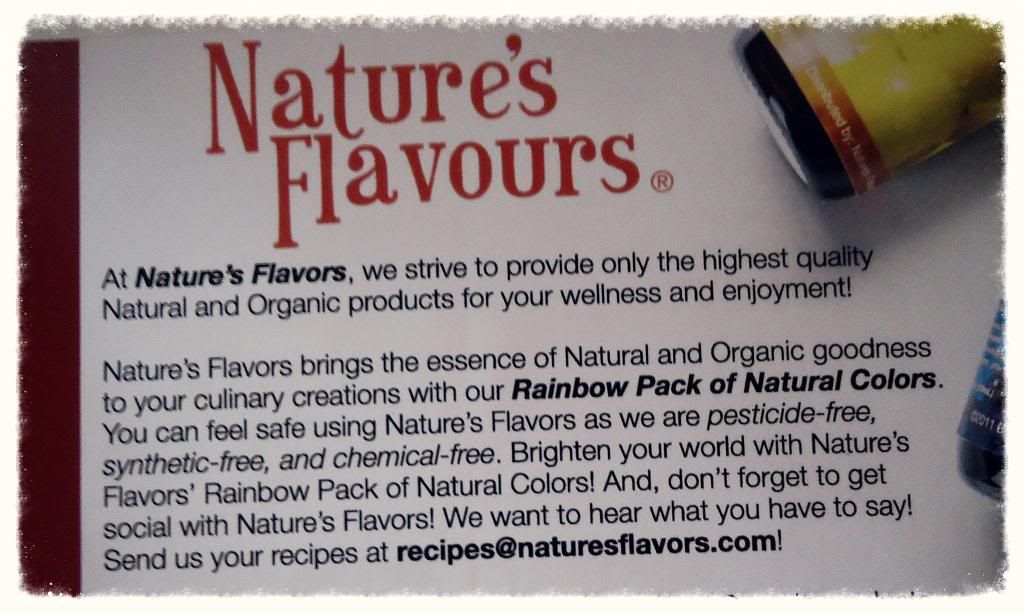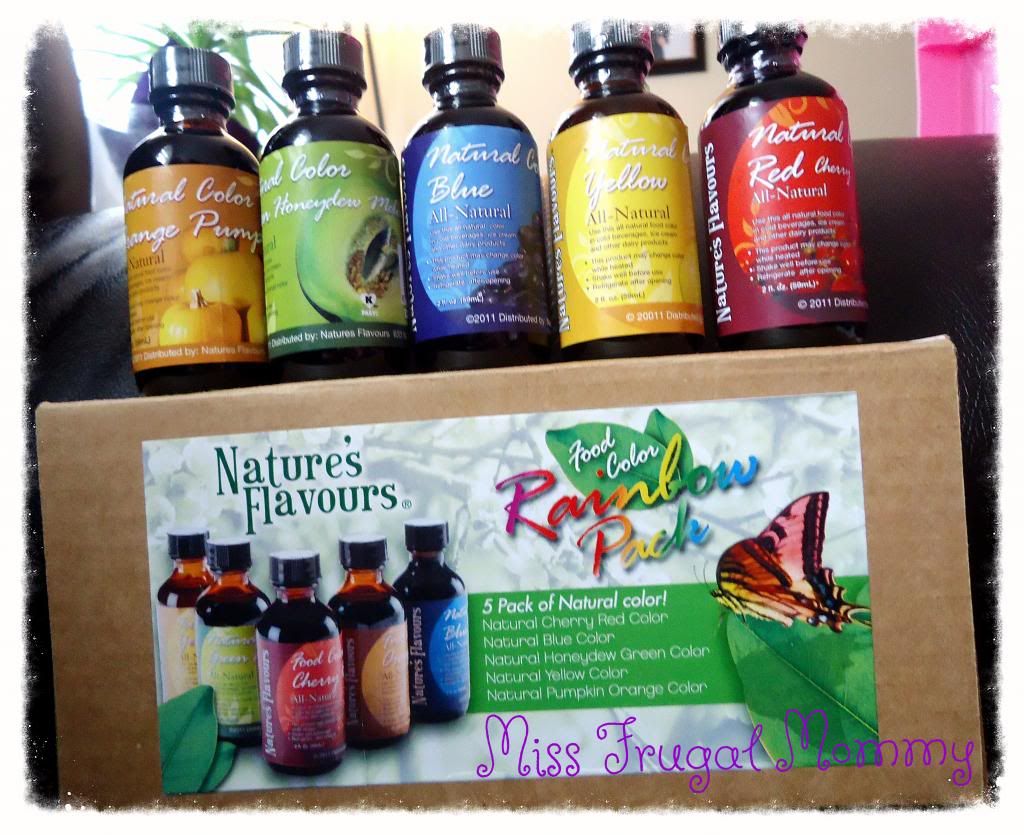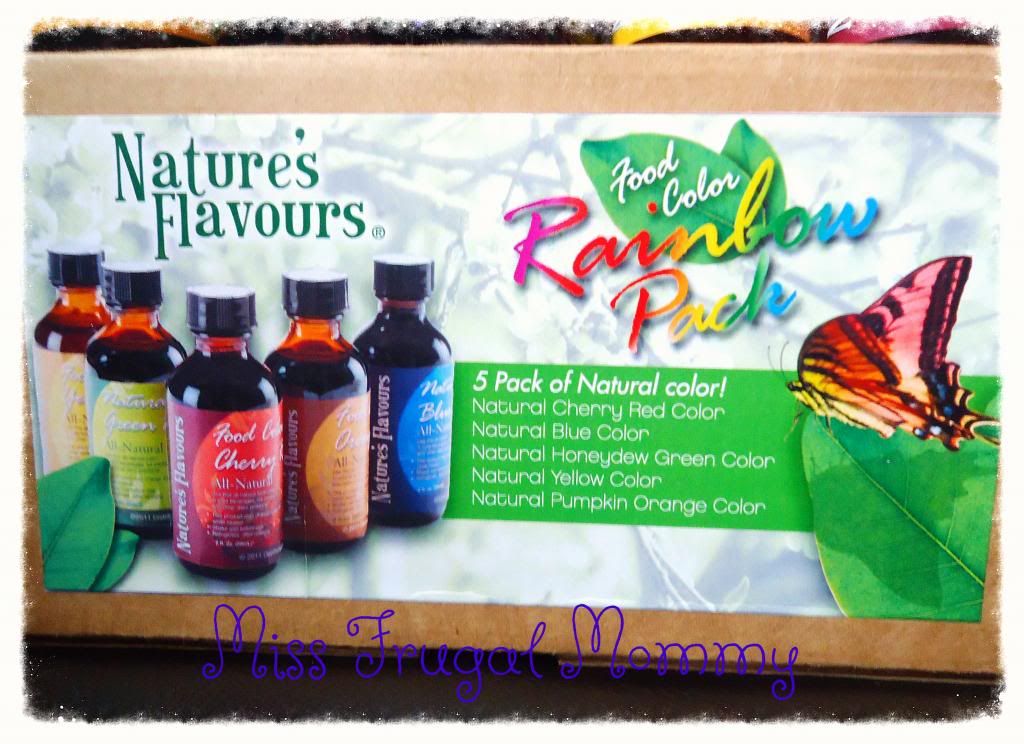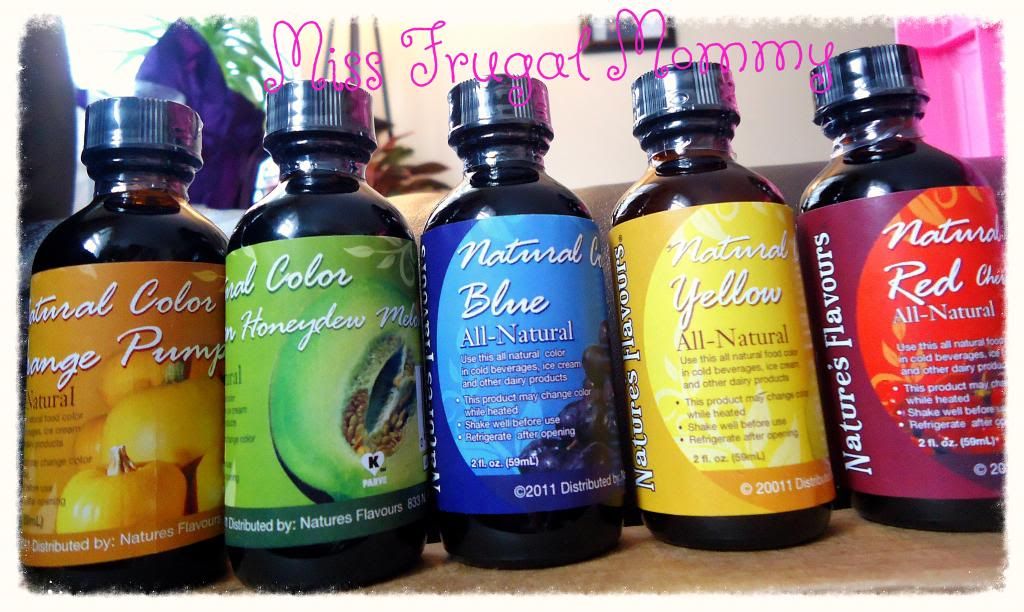 Visit the Nature's Flavors website to view their full line of organic and natural products!
You can also find them on Facebook, Twitter, and YouTube!
Disclosure of Material Connection: I received one or more of the products or services mentioned above for free in hope that I would mention it on my blog. Regardless, I only recommend products or services I use personally and believe will be good for my readers. I am disclosing this in accordance with the Federal Trade Commission's 16 CFR, Part 255: "Guides Concerning the Use of Endorsements and Testimonials in Advertising."