Luvs With NightLock Review & Giveaway #Sponsored #DDDivas
A special thanks to Luvs for providing me with a free pack of diapers for reviewing purposes!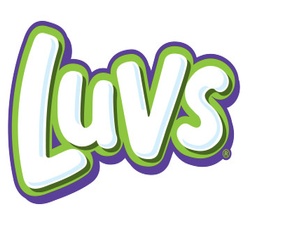 About Luvs New NightLock Diapers
New Luvs with NightLock offers our largest absorbency area EVER to lock away wetness, even overnight. So baby has a restful night of sleep and mom has a more peaceful night to take care of – well, Mom!
Luvs with NightLock offers the ultimate in overnight protection for baby AND a good night ahead for Mom with:
Our largest absorbency area EVER to help lock wetness away, even overnight, and locks away wetness better than Huggies Snug & Dry- meaning less leaks at night for baby and more time for mom to enjoy those nighttime hours, however she sees fit
Leak Barrier Leg Gathers to ensure leaks are kept away from PJs and in our diaper – where they belong!
Two new diaper designs per box – same funky Luvs monkey, new fun designs
Exciting News about Luvs
The Luvs Money Back Guarantee (we feel so strongly about our diapers, we've guaranteed them!)
Plus, beginning September 16, 2013, to coincide with Luvs with Night Lock appearing on shelves, for the first time EVER, Luvs will be offering print-at-home coupons Luvs.com.
My Review
Luvs has always been my favorite brand of diapers to use with my son! I attempted to make the switch to a different brand a couple times, only to quickly return to purchasing Luvs again! They fit my son very comfortably and are the only ones that do not leave marks or indents around his thighs. The new NightLock diapers have proven to be as effective as it is described and have lived up to their name! I am so excited for this to be available on the shelves for my fans! Not only are Luvs amazing diapers for your little one, but their prices are unbeatable for the quality. I actually sent a letter to Luvs a little over a year ago letting them know how much I loved their diapers and how they are the only diapers that we have used consistently with our son! The fact that I have never had and issues with leaking was one of my main reasons I continue to use them. They also have a great scent, which may not be a big deal to some people, but I have a very strong sense of smell so this was something that I really appreciate and love about the Luvs Diapers.
Luvs with Night Lock isn't available on retailer shelves nationwide until September 16th… BUT …
One winner will receive a jumbo pack of Luvs NightLock diapers in Size 3!