KicKee Pants Pajama Set Review
A special thanks to KicKee Pants for providing me with a free product to review on my blog!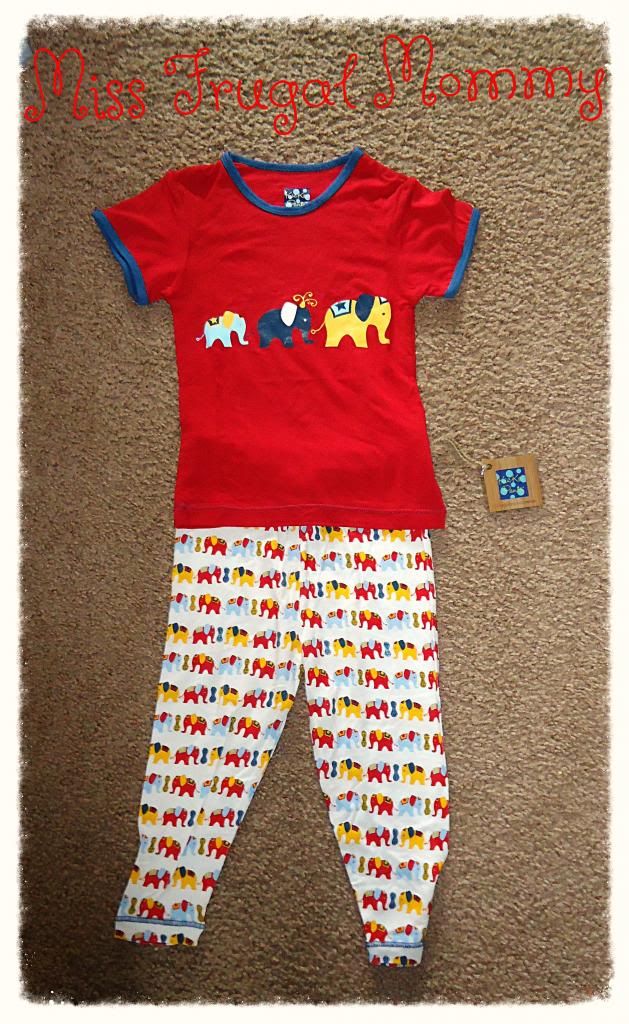 Product Description
"A comfortable and incredibly sustainable bamboo clothing line idea for mothers and babies, KicKee Pants offers playful and charming styles while being extraordinarily breathable, soft and cozy for all seasons. KicKee Pants was created in 2007 when Erin Cloke was on bed rest while pregnant with her second child. She was inspired by her own children to design a line that would "celebrate innocence" with designs that were both fashion forward as well as unrestrictive and comfortable and fabrications that are eco-friendly and suited to baby's delicate skin. All fabrics and designs are exclusive to KicKee Pants, and the process is maintained from the fabric mill to the finish."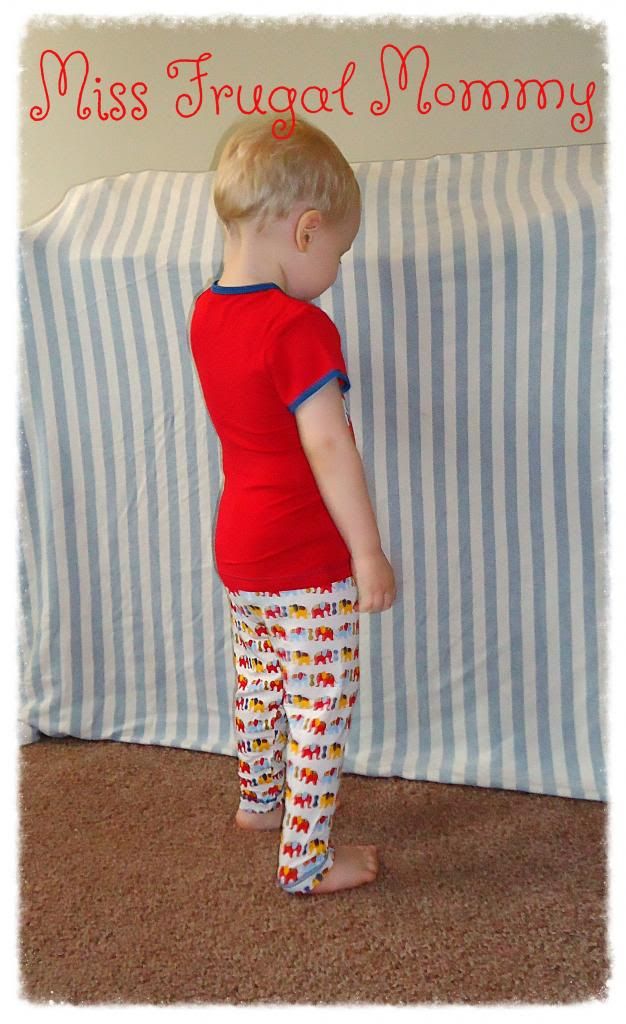 My Review
Our family has a bamboo blanket on the couch that we all love and adore and are constantly fighting over. This bamboo blanket is by far one of the best blankets I have ever owned! My son, in particular, finds great comfort in it and will grab it each day for his nap time. So when KicKee Pants contacted me i regards to reviewing a set of toddler pajamas, made from 95% bamboo, I was ecstatic!
My son despises getting dressed and spends the majority of his day, at home, running freely without a stitch on his body. However, on this particular day (when we received our package for the KicKee Pants pajama set) he insisted on putting them on immediately! I was very surprised by his excitement and willingness to want to try on his new pajamas (as getting dressed in the morning has become a daily battle.) The vibrant colors are lovely and bring so much happiness to the outfit! I believe that played a major role in my son's enthusiasm to try the pajamas on. The softness of this pajama set is indescribable and unlike anything I have encountered, It's really something you have to see and touch for yourself! One of my favorite features would have to be the material in which KicKee Pants makes their clothes: 95% bamboo viscose and 5% lycra. This one of a kind combination gives their clothing a natural softness, which allows it to stretch and pull easily over your little ones head. My son's head is a bit larger than average and cotton shirts cause him so much discomfort when I dress him. I was very pleased with the pajama top and the amount of ease in putting the shirt over my son's head.
My son insisted on wearing his pajamas for the remainder of the day, we even ventured out later that afternoon in his adorable new pajamas!

An interesting and fascinating fact about the KicKee Pants clothing line is that all of their bamboo collections are interchangeable (all colors and styles can be mixed and matched.) I have always had difficulty when shopping two piece outfits for my daughter, since she has long legs and a short torso. She would quickly out grow pants, but still fit into the tops. This would leave her with a good amount of cute tops, but no matching bottoms. KicKee Pants is ingenious for resolving this dilemma!
If up until this point you are still not as amazed with KicKee Pants as I am, then this last bit of information should really seal the deal!
The bamboo, in which Kickee Pants makes this particular collection with, is an eco-friendly sustainable crop.
Here are some informative facts that KicKee Pants has provided me with regarding bamboo:
Bamboo fabric takes on the unique qualities of the plant, making it naturally antibacterial, anti fungal and antistatic

Bamboo has a natural wicking ability, keeping baby warm, dry and odor free
Bamboo can be naturally soft and silky without additional chemical processing (the process used to create fabric for KicKee Pants is 100% natural and organic), making it the perfect match for baby's delicate skin
Bamboo fiber is completely biodegradable, meaning the special KicKee Pants blend is as close to nature as possible
Because of the high percentage pf bamboo used in their unique fabric, KicKee Pants garments take on a unique well-worn look that adds character and cozy softness to the unique fabric
Visit KicKee Pants today and see all of the wonderful clothing they have to offer!
You can also follow them on their Facebook Page!

Disclosure of Material Connection: I received one or more of the products or services mentioned above for free in hope that I would mention it on my blog. Regardless, I only recommend products or services I use personally and believe will be good for my readers. I am disclosing this in accordance with the Federal Trade Commission's 16 CFR, Part 255: "Guides Concerning the Use of Endorsements and Testimonials in Advertising.