Fraggle Rock Now Available For Free on Hulu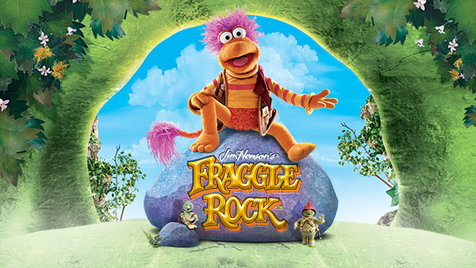 There are some shows that you grew up watching and just never stop loving! I was ecstatic when I learned that a favorite classic of mine would be returning and I could share it with my children. With the grand welcome of this wonderful show, you can guarantee my kids and I will be spending this rainy day enjoying some of the dozens of free episodes. There is just something special and touching about enjoying a show with them that I once watched at their age!
Press Release Information:
Today, Hulu launches Jim Henson Family TV on Hulu Kids, which features 10 series from the Jim Henson collection, including the beloved and timeless series "Fraggle Rock." With Jim Henson Family TV, families can relive the magic of the singing, adventurous and fun-loving Fraggles, as well as other favorite Henson characters, while teaching children valuable lessons about the world with music, comedy and lots of fun.
All episodes are now available commercial-free on Hulu Plus, which offers more Jim Henson Family titles than any other video subscription service in the U.S. Five rolling, consecutive episodes of each show will be available on the free, ad-supported Hulu.com.
"Fraggle Rock" Four seasons, 96 episodes
"Fraggle Rock: Animated" One season, 13 episodes