RokLienz: Rok Out Concert! App Review
A special thanks to Creativity Inc. for providing me with a free app to review on my blog!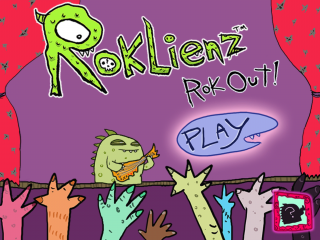 About The App (iTunes Store Description):
Always dreamed of directing a music video? You can in this app! Make your RokLienz float through the air or throw them across the screen and watch as they come to life and play solos through the power of your fingertips. Dress up the characters, pick their instruments, and record videos of your well-dressed RockLienz jamming on their instruments. Unlock more out-of-the world songs through constant game play and share your music videos.
My Review:
This fun and musical app instantly won over my children and I! The children really enjoyed the fact that they had complete control over every aspect of the game. From choosing their character's accessories, to setting the stage, they were the director of their own little music video. The RokLienz play silly songs that you quickly find yourself bobbing your head to and singing along with! Although the words are of their own language, they are simple enough for even my two year old to sing along with. There are endless possibilities with this app, leaving it a game you don't quickly grow tired of. I am always seeking apps that my children can easily collaborate together with (to avoid a tug of war match with my ipad.) I am happy to say that this is an app that they were easily able to play together and avoid any disagreements. This app is simple enough for my two year old to manipulate once in the stage part of the game. My six year old found it very easy to do all of the steps prior to the stage. With that being said, I would recommend this game for all ages, I even enjoyed creating a RokLienz music video of my own!

Here is a step by step of the app:
First step is to chose a song you would like your RokLienz to jam to!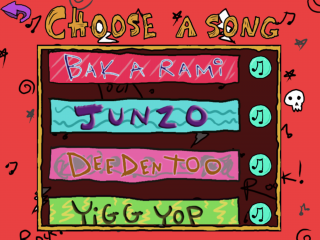 You then have numerous sets to chose from.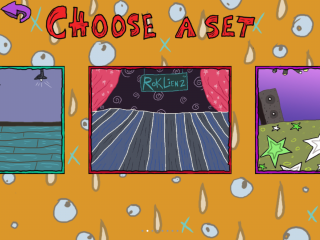 Chose the characters you would like to include in your music video. But make sure not leave anyone out, they get very sad when you do!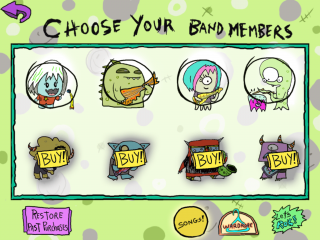 Customize and give your RokLienz a unique look and instrument!
Now you're ready to jam! You are now in full control of your band and ready to create a music video. You can move the RokLienz to any location on the screen, as well as click on them to make them stop. That feature allows your RokLienz to sing an amazing solo, or do a breathtaking guitar solo, its all up to you! Take pictures of your favorite set up and record your band playing their song.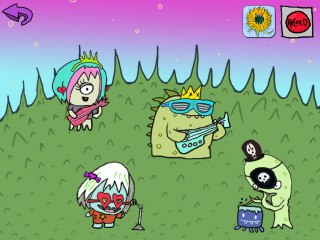 Visit the iTunes store today to download this app for free!
Watch the video below to see just how much fun this game can be!
Thanks to my adorable children for helping to make this review possible!
Disclosure of Material Connection: I received one or more of the products or services mentioned above for free in hope that I would mention it on my blog. Regardless, I only recommend products or services I use personally and believe will be good for my readers. I am disclosing this in accordance with the Federal Trade Commission's 16 CFR, Part 255: "Guides Concerning the Use of Endorsements and Testimonials in Advertising."