PB Crave Review
Thank you to PB Crave for providing me with a Choco Choco Variety Pack for free to review on my blog!
Product Details (directly from the PB Crave website)
Premium, natural peanut butter:
Natural, Made with US Grown Peanuts

No Hydrogenated Oil

Cholesterol Free

No Trans Fat

Gluten Free

No Refrigeration Required

No Added Sugar

Portion of Proceeds Support Project Peanut Butter

No High Fructose Corn Syrup

UD Kosher Certified
My Review:
PB Crave is officially my family's favorite brand of peanut butter! I was so unbelievably surprised by the intensity of flavor in each peanut butter, it would be easy to distinguish if you were to taste them without knowledge of its flavor first. My children love peanut butter and jelly sandwiches, I was very excited to offer them a bit of variety in their peanut butter, with confidence that they were getting essential nutrition and vitamins. PB Crave is unlike any peanut butter we've tried and once you've had it, there's no way you could possibly go back to eating plain peanut butter. This peanut butter is so delicious (all on it's own) that my family has eliminated jelly and are just having peanut butter sandwiches. We have also enjoyed it on toasted bread in the morning, a great new on-the-go breakfast that we all enjoy. My favorite blend of peanut butter was the Razzle Dazzle; mouthwatering deliciousness, full of tiny chocolate chips and raspberry flavor, words can't describe how yummy it is! I was also impressed with the texture of the peanut butter and how easy it was to spread. I've encountered several natural peanut butters that were difficult to spread and destroyed the bread in the process, that's not the case here! I honestly have nothing negative to say about PB Crave and I would recommend it to anyone trying to add some flavor to their children's sandwiches, you will not regret it!
I have included some great pictures down below of all four peanut butter flavors, enjoy!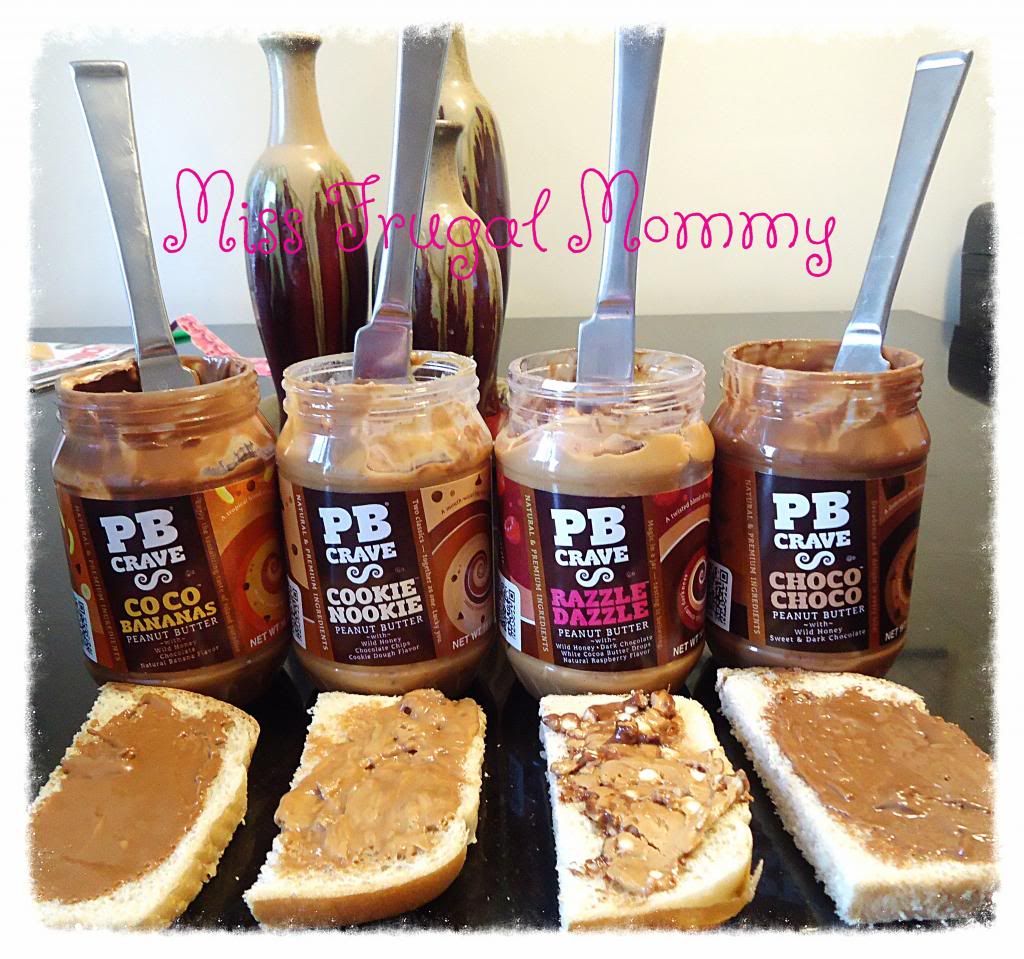 Coco Bananas: Flavored with bananas, chocolate, and a touch of wild honey
Cookie Nookie: Flavored with cookie dough, chocolate, and a touch of wild honey
Choco Choco: Flavored with milk chocolate, dark chocolate, and a touch of wild honey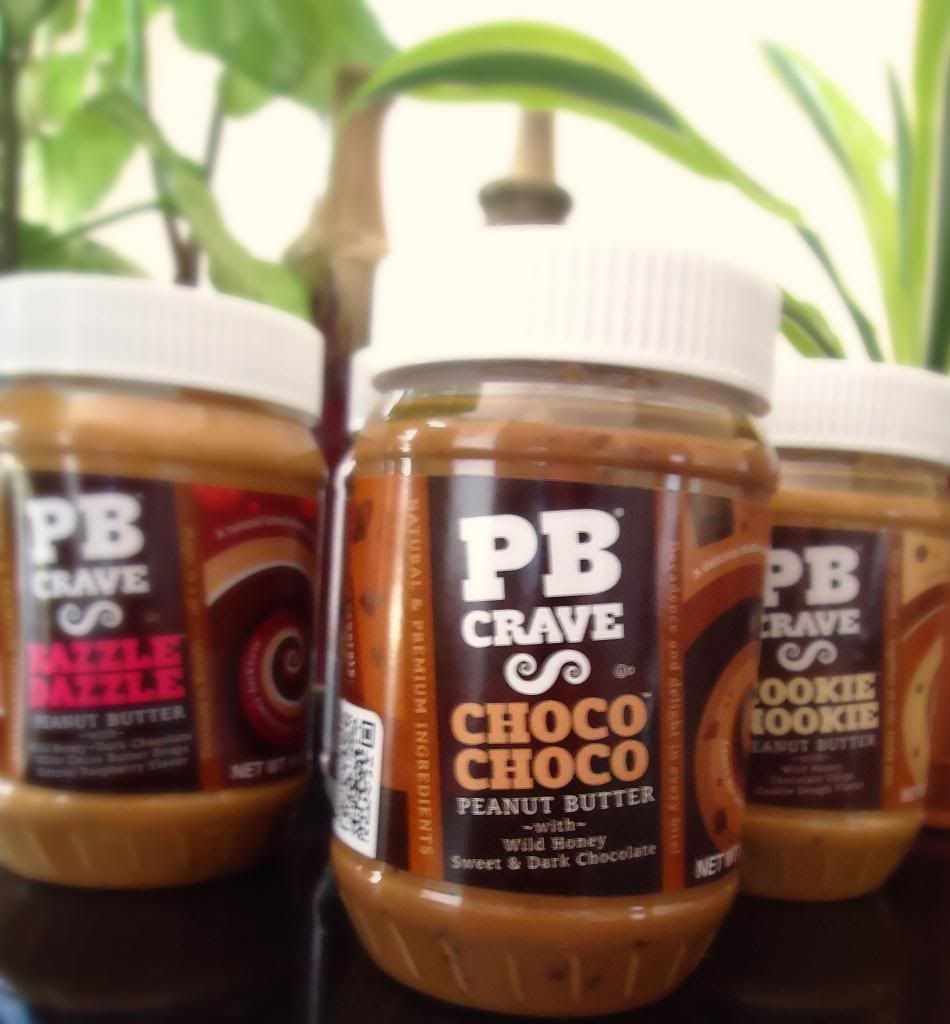 Razzle Dazzle: Flavored with raspberry and white and dark chocolate and a touch of wild honey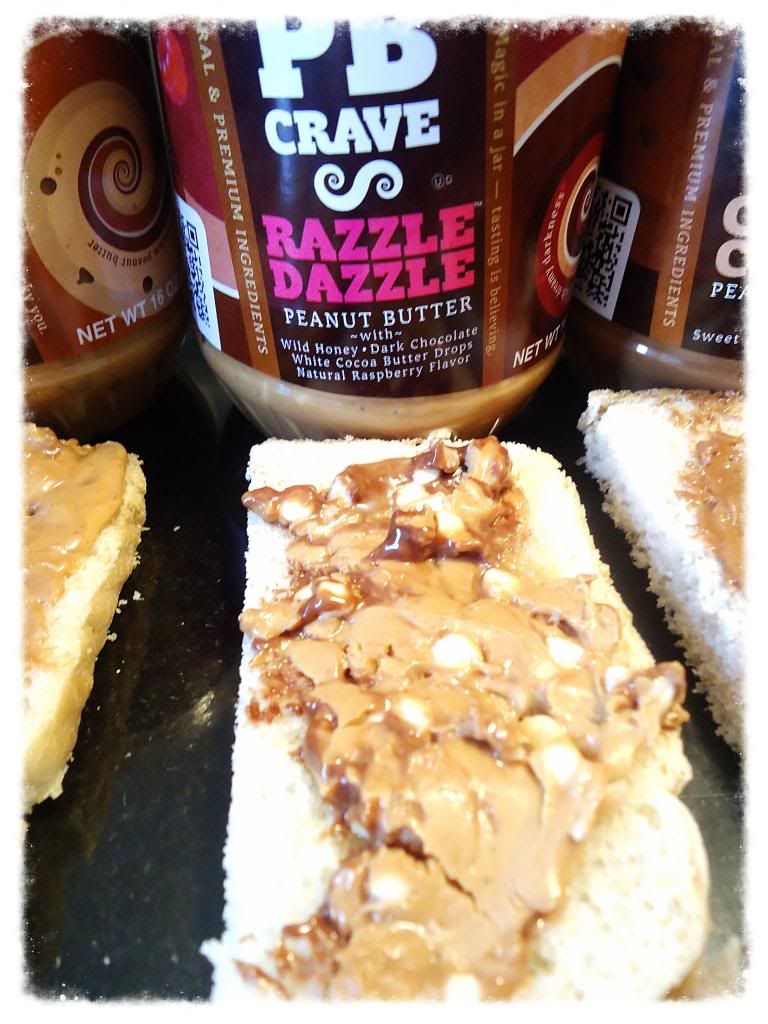 PB Crave peanut butter is now available at a growing number of grocery stores across the US. To find them in a store near you, use the store locator at the bottom of the PB Crave website.

I encourage you to check out Celebrity Chef Andrew Zimmern's OpenSky Page and watch his video review!
Enter to win these four peanut butters HERE!!!
Disclosure: I received one or more of the products or services mentioned above for free in hope that I would mention it on my blog. Regardless, I only recommend products or services I use personally and believe will be good for my readers. I am disclosing this in accordance with the Federal Trade Commission's 16 CFR, Part 255: "Guides Concerning the Use of Endorsements and Testimonials in Advertising."