NMEDA: Working to Improve the Lives of Individuals With Disabilities
This is a sponsored post written by me on behalf of National Mobility Equipment Dealers Association for IZEA. All opinions are 100% mine.
Back when I was in elementary school I was the best of friends with a girl in my neighborhood. We spent every day after school together and enjoyed sleepover on the weekends. We spent so much time together that eventually out mothers became best friends! I remember things changing drastically one year, I wasn't old enough to understand what was going on at the time, but I knew my friend's mother was in a lot of pain. She had been diagnosed with MS (Multiple Sclerosis) and from that moment forward, life was never the same. I can recall times she was in so much pain that she would have to pull over in the car and rest. It was then that our families discovered that our town raised awareness each year with the MS walk. For several years our team participated in the MS walk, raising money and taking the 10 mile walk each year on the designated day. While my friend's mother eventually became to weak to participate in the walk with us, I felt so proud representing her and contributing towards finding a cure.
After witnessing the many years of my friend's mother dealing with her disability, I realized there were many limitations and obstacles for her to overcome just to get through the day normally. Places like the The National Mobility Equipment Dealers Association work to improve the lives of individuals with disabilities. NMEDA and their members provide the best and most beneficial solutions for increased mobility. Simply put, they are the best source for wheelchair accessible vehicles and mobility equipment. Freedom and mobility are daily pleasures that many of us have taken for granted, but if you or someone you know suffers a physical disability, then you know the struggle of no longer having the luxury of independent mobility. Wheelchair accessible vehicles and mobility equipment allow those with disabilities to take back their independence! The NMEDA difference starts with their Quality Assurance Program (QAP). This program guarantees that you will have a personal Accredited Dealer, so no matter your mobility challenge, you will be receiving the expert attention that you deserve. NMEDA mobility equipment dealers offer wheelchair ramps, hand controls and steering aids, transfer seats and seating solutions, wheelchair securement and tie downs, scooter lifts and special acceleration and braking solutions for adaptive vehicles.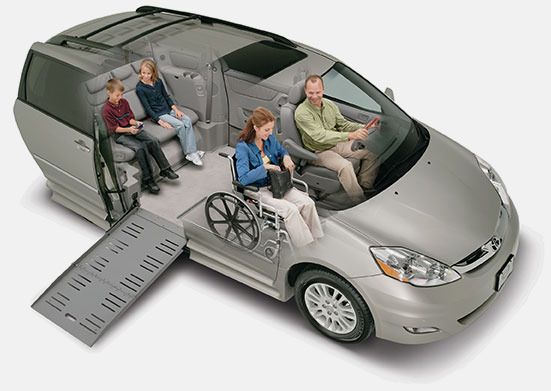 Some of the benefits of working with a NMEDA QAP dealer include would be the in-person evaluations, specialized training of equipment, 24-hour local emergency roadside services and so much more! Imagine the comfort of knowing that your mobility challenged loved one had this type of amazing support and reliable safety. The network of QAP dealers will help get you or a loved one on the road to independence. Check out a NMEDA dealer near you today for the ultimate safety and reliability offered in the vehicle modification industry.