Little Pim: Fun With Languages Review
A special thanks to Little Pim for providing me with a free DVD to review on my blog!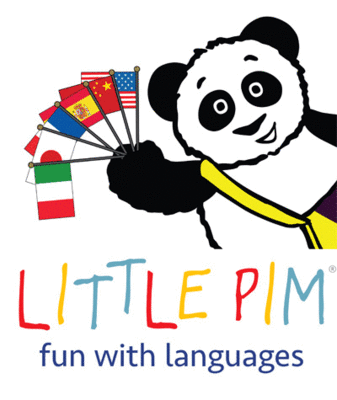 Company Description (direct from their website)
About
An easy, fun, and effective way to teach your child a new language.
Our Purpose
We live in an increasingly global world. At Little Pim, we believe that all children deserve to learn a second language at the age they learn best – between the ages of 6 months, and six years. Scientific research shows that learning a foreign language comes naturally for children when they start at an early age.
Our History
Little Pim is the brainchild of Julia Pimsleur Levine, an award-winning documentary filmmaker and mother. Julia was inspired by her own bilingual childhood; she learned French fluently by age six and is the daughter of Dr. Paul Pimsleur, who created the Pimsleur Method, the popular language learning program for adults.
Our Method
The Entertainment Immersion Method® integrates the latest scientific research regarding kids' language learning and brain development. Pimsleur Levine developed the series with leading neuroscientist Dr. April Benasich, director of the Rutgers Infancy Studies Lab.
Each of our educational DVDs has a unique, child-friendly theme, such as eating, playtime and feelings. The method teaches 360 words and phrases, providing the essential building blocks for language learning. A child only needs 500 words to be considered "conversational" in a language. Babies, toddlers and kids respond enthusiastically to Little Pim's format, which combines animated and live-action videos.
At Little Pim, we understand how children learn, so our videos are segmented into 5-minute episodes to accommodate a young child's attention span. Simple sentences are broken down into easy-to-understand parts and reinforced through repetition by native speakers.
My Review
I was recently contacted by Little Pim to do a review of one their language learning DVD's. I went with the Spanish disc for the simple fact that I took Spanish classes growing up and I was excited to refresh some of my knowledge while teaching my children. I actually taught my daughter (whom is six now) many words in Spanish when she was a toddler and she loved it. My two year old son has a whole different personality and I have had a much harder time getting him to sit and want to learn things with me. I thought that the Little Pim DVD would be a great way to intrigue him and get him on the path to learning some words in another language.
My daughter was of course thrilled from the second I put the movie on. My son adores his older sister and will always follow her lead, so he sat right with her when the movie began. The movie features real life clips of children and the object they are teaching you in Spanish. The adorable little panda will point to the object and announce it in Spanish. What really drew my son into this movie was the children in each clip, he enjoyed watching them play. My daughter was a great help when the panda would say the words in Spanish. She would pronounce them again for her brother and he would repeat the word and giggle. It was so wonderful seeing them bond this way and for them to enjoy something together, despite their age difference. I was actually quite surprised by how much they enjoyed this movie, but they truly did! I look forward to seeing how much my son has learned from this movie in the next couple months. I would recommend this company to any parent wanting to teach their child a new language without overwhelming them. The movies offers a great approach to teaching your children languages!

Little Pim offers language learning DVDs individually in the following languages:
Spanish, French, Chinese, Italian German, Japanese, Arabic, Hebrew, Russian, English, and Portuguese.
They also offer several affordable gifts sets, shirts, and books!
Visit the Little Pim Website today to see all of the great items they have to offer!
You can also follow them on Facebook and Twitter!
Disclosure of Material Connection: I received one or more of the products or services mentioned above for free in hope that I would mention it on my blog. Regardless, I only recommend products or services I use personally and believe will be good for my readers. I am disclosing this in accordance with the Federal Trade Commission's 16 CFR, Part 255: "Guides Concerning the Use of Endorsements and Testimonials in Advertising."