GIANTmicrobes Review
A special thanks to GIANTmicrobes for providing me with a free product to review on my blog!

Product Description (direct from the website):
"Founded in 2002, our mission here at Giantmicrobes Inc. is to produce unique and interesting gifts for children and adults alike. Whether your interest is educational, medical, or just plain old entertainment, we're your number one source for all things microbial!"
"GIANTmicrobes are stuffed animals that look like tiny microbes — only a million times actual size! They're humorous, educational, and fun! Each of our GIANTmicrobes comes with an image and information about the real microbe it represents. They make great learning tools, as well as amusing gifts for anyone with a sense of humor."
My Review:
My daughter and I must have spent a good hour on the GIANTmicrobes website learning about all of the different microbes. The website features an image of an actual microbe under the microscope and the plush stuffed animal that goes with it. We had so much fun reading about them and then giggled when we saw how much the microbes look like their stuffed animal! After going through each and every one, we finally narrowed it down to the one we liked the best, "Kissing Disease." This adorable microbe has been an excellent conversation starting at out house. My daughter is always so enthusiastic to explain to people what it is and the facts that she has learned about it. It puts a smile on my face ever time I see her mention the microbe to someone and educate them on the "kissing disease." What more could a mother ask for!? This has been a wonderful educational and fun stuffed animal and I am so glad to have discovered this company. There are so many different uses for these microbes and would be a great gift for a science teacher (I'm already thinking ahead to teacher appreciation day, hehe). I have included more information on our microbe and some pictures down below, enjoy!
Kissing Disease under the microscope
Fact Sheet that came with our GIANTmicrobe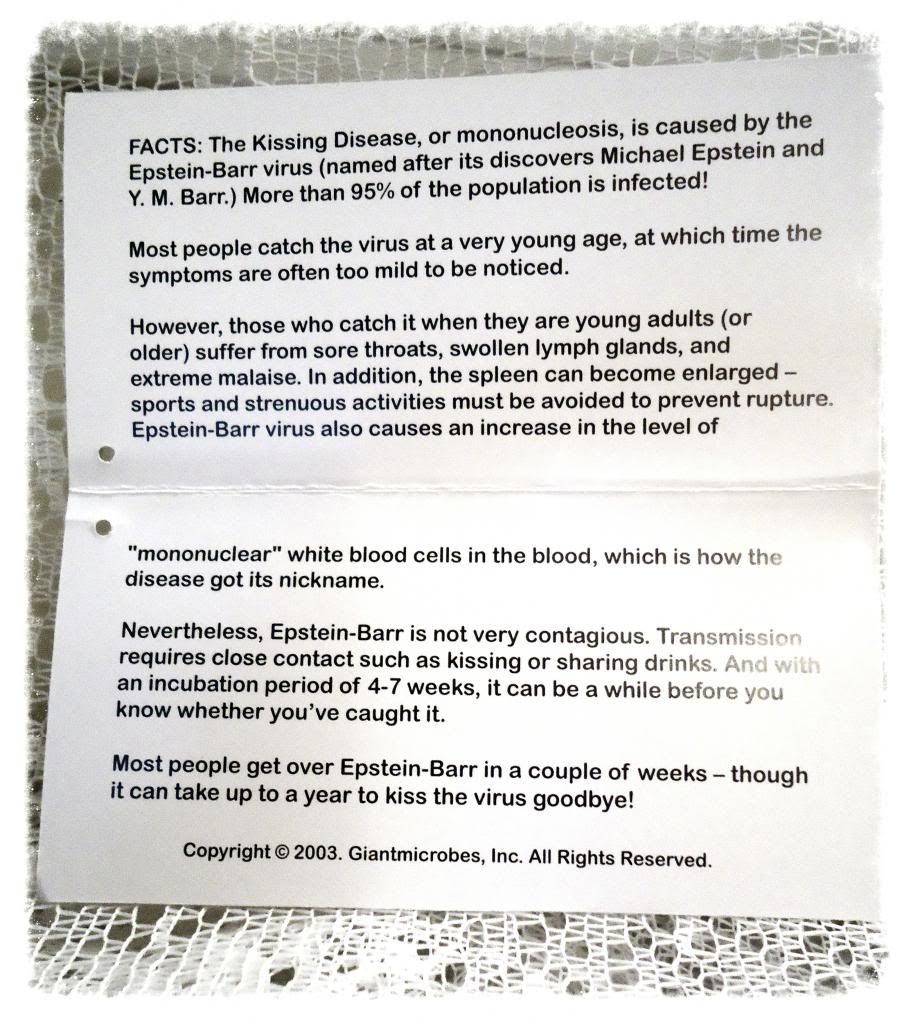 Our adorable GIANTmicrobe!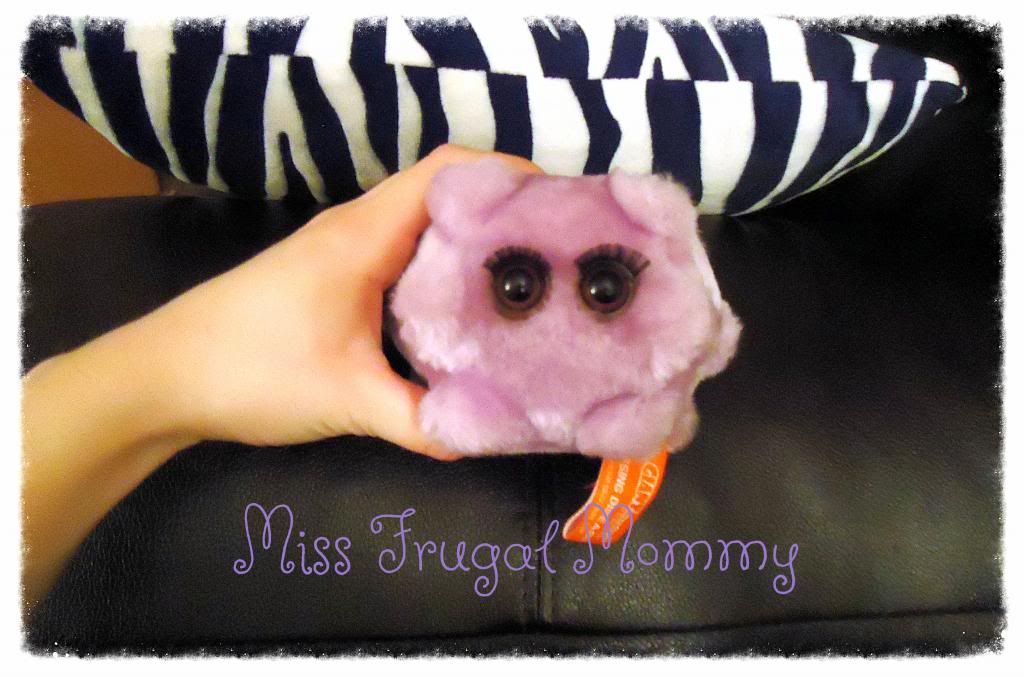 More GIANTmicrobes
Visit the GIANTmicrobes website today to order your favorite microbe!
You can also find them on Facebook, Twitter, and Pinterest!
Disclosure of Material Connection: I received one or more of the products or services mentioned above for free in hope that I would mention it on my blog. Regardless, I only recommend products or services I use personally and believe will be good for my readers. I am disclosing this in accordance with the Federal Trade Commission's 16 CFR, Part 255: "Guides Concerning the Use of Endorsements and Testimonials in Advertising."