Be Carton Smart This Holiday Season!
This is a Sponsored post written by me on behalf of Carton Smart for SocialSpark. All opinions are 100% mine.
Imagine if everyone made one small, smart decision a day. How much would it help our planet and our own personal worlds? As an individual, it feels small, but as a collective, the small, smart decisions add up. Tetra Pak applauds the thousands of small acts of smartness that add up to make a big difference. Our Tetra Pak carton packages, designed for maximum efficiency and environmental friendliness, are one small way to live smarter.
This holiday season, Tetra Pak wants to inspire people to make small, smart decisions when cooking for their families and stocking their pantries. This starter kit from the Pacific Foods, a brand committed to doing the right thing for you, for the environment, and for their employees, is the perfect way to start this holiday season of thanks.
Why Tetra Pak cartons are pantry stables for those that enjoy living smart:
• Tetra Pak® cartons are made of 70% paper, a renewable resource, from selectively harvested, re-grown trees that are FSC-certified (Forest Stewardship Council)
• Cartons use 1/3 of the packaging compared to cans…or even an egg!
• Cartons are space saving, easy to store and open. Keep your pantry neat and toss your can openers. , stackable and space saving.
• The unique packaging process preserves the flavor and nutrients of food without the use of preservatives.Product quality is exactly the way it was intended to be.
• Recycleable and in fact result in 60% less landfill waste than cans
• Cartons are re-closable so you can use what you need and save the rest for later.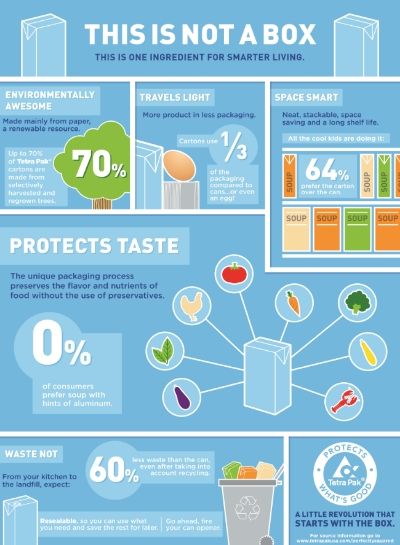 One of my all time favorite recipes and desserts that I overly indulge in during the holiday seasons is pumpkin cheesecake. When deciding to make some a few weeks ago, I realized I couldn't find any of the spices because my cupboard was being taken over by aluminum cans! I wish I had know then about the amazing and environmentally friendly  Carton Smart! Upon receiving some products of theirs to review, I decided to empty out my cupboards and purge them of the can collection. The Carton Smart products are so easy to store and leave so much open space for me to find everything I need in the cupboards. One thing that has always bothered me is when I open a can and don't use all of it… it's difficult to store the food. If I leave it in the can, the contents try up and if I store it in a plastic container, it get's pushed to the back of the fridge and lost until the next refrigerator clean up. Carton Smart makes saving leftover ingredients a simple and manageable task!
How can you be #CartonSmart this holiday season? From small, smart recipes that use ingredients in cartons or "smart" entertaining tips that produce great tasting food with little waste!
Follow #CartonSmart on Pinterest