Nuby Fish Swoosh Bath Time Play Set Review
A special thanks to Nuby for providing me with free products to review on my blog

Fish Swoosh Bath time Play Set
Product Description (direct from the website)
Nuby's Fish Swoosh is another fun and interactive bath time toy from Nuby. Fish swoosh will help develop and improve your child's motor skills as well as hand eye coordination. This bath time play set is so much fun. Your child can squeeze and squirt the fish between dunks in the goal! Sturdy suction cups keep the goal adhered to the bathtub wall for endless bath time fun. Fish swoosh is sure to be a bath time favorite.
My Review
My son was overjoyed from the second I showed him the Nuby Fish Swoosh Bath Time Play Set! I was barely able to get a picture before he ripped open the package. There's nothing he loves more than playing basketball, so when he discovered this one was just his size, we had to set it up immediately! Unfortunately it wasn't a time to give him a bath, but my anxious little guy was in no means going wait until bath time to play with the Fish Swoosh. I quickly improvised and stuck it to the front of the entertainment center and away he went! He adored the little basketballs, which were actually fish that you can fill with water and squirt while in the tub. I was personally very impressed with the quality of the toy and how well it suctioned to things. My son was so happy that he could stick the hoop onto the walls, that I spent the rest of the day moving it around the house for him. The refrigerator door, the dishwasher, the back sliding door, you name it, my son played ball there, hehe! He truly had a wonderful day with his new toy and continues to play with it almost every day! I eventually convinced him that it was OK to bring in the tub and he had a blast playing ball in there! There is also a string at the bottom of the net where you can tighten it so the balls don't drop out the bottom, which is one of my favorite features.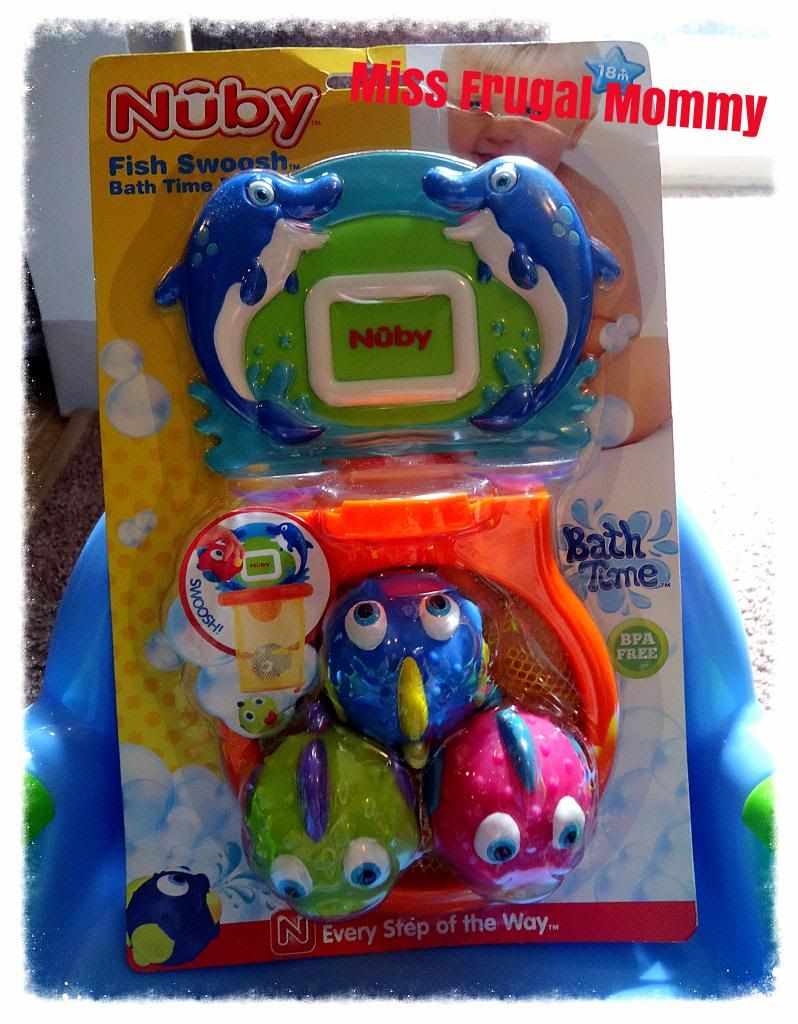 Here are some pictures for you to enjoy! I realize they are not of my son in the tub with the fish swoosh. But I really wanted to get those first moments and his reactions while discovering what this toy was all about. These photos were taken in the first half hour of receiving this toy and it really gives you an idea of how much excitement and enjoyment he has for this bath toy! I also wanted to show you that this toy can be so much more than just another bath toy, it can travel around the house with your little one! I would really recommend this toy to all my mommy fans out there with little ones that love playing ball, you won't regret adding this one to your collection!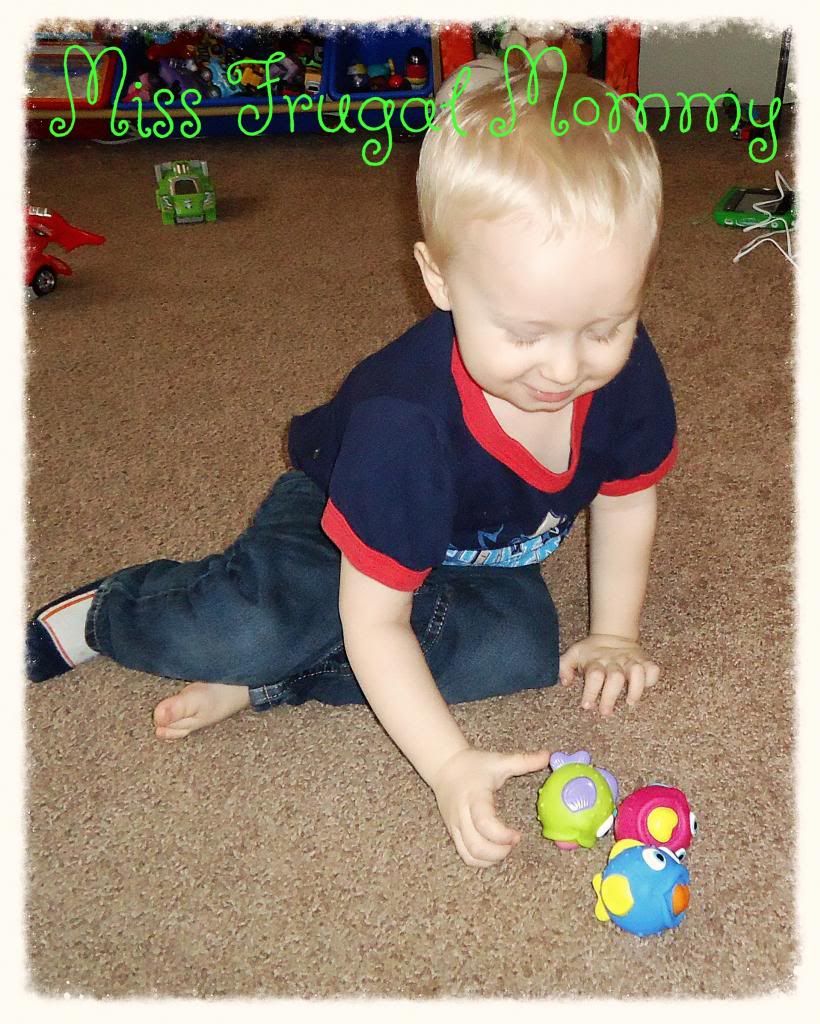 The Nuby Swoosh Fish can be purchased at BuyBabyDirect.com
Visit the Nuby website today and discover all the great products they have to offer.
Follow Nuby on their Facebook and Twitter accounts to stay up to date on all their contests and giveaways!
Disclaimer: As a member of the Nuby Mommy Blogger program, I receive items in exchange for my honest review. Opinions are mine alone and may differ from your own. I was not compensated for this post.