Nuby Feeding Accessories Review
A special thanks to Nuby for providing me with free products to review on my blog
Product Descriptions
Travel Set:
Designed to keep your baby's utensils and your diaper bag clean, tidy and hygienic whilst out and about. The handy travel case comes with an easy to use spoon and fork set and is perfect for mom and baby on the go
Click here for more details
Fun Feeding Section Plate:
Made to withstand the challenges of daily use and retain their bright colors and resilience. This sectioned toddler plate is ideal for children who are beginning to feed themselves. It is suitable for warm or cold foods.
Click here for more details
Fun Feeding Bowls & Fun Drinking Cups:
Bright, fun and durable enough to withstand the challenges of daily use. They are great for children who are just beginning to drink from an open cup because they are sized perfectly for smaller hands. They feature a fun design and are available in a variety of colors.
Click bowl and cup for more details
My Review
My son is quite the trouble maker when we are out in public, so I am always making sure to prepare for our trip when we leave the house. Snacks and drinks are always a must have to keep him occupied and happy. We usually get something to eat if we are out for long periods of time and I have found that no one actually carries kid friendly utensils! The mealtime travel set is a perfect on the accessory that resolves this issues. Not only does it come with kid friendly utensils, but it provides a carrying case so you can store them neatly in your bag when they are not being used. This has been so convenient to have with me and I never again have to worry that my son wont have to appropriate utensils when we are out to eat.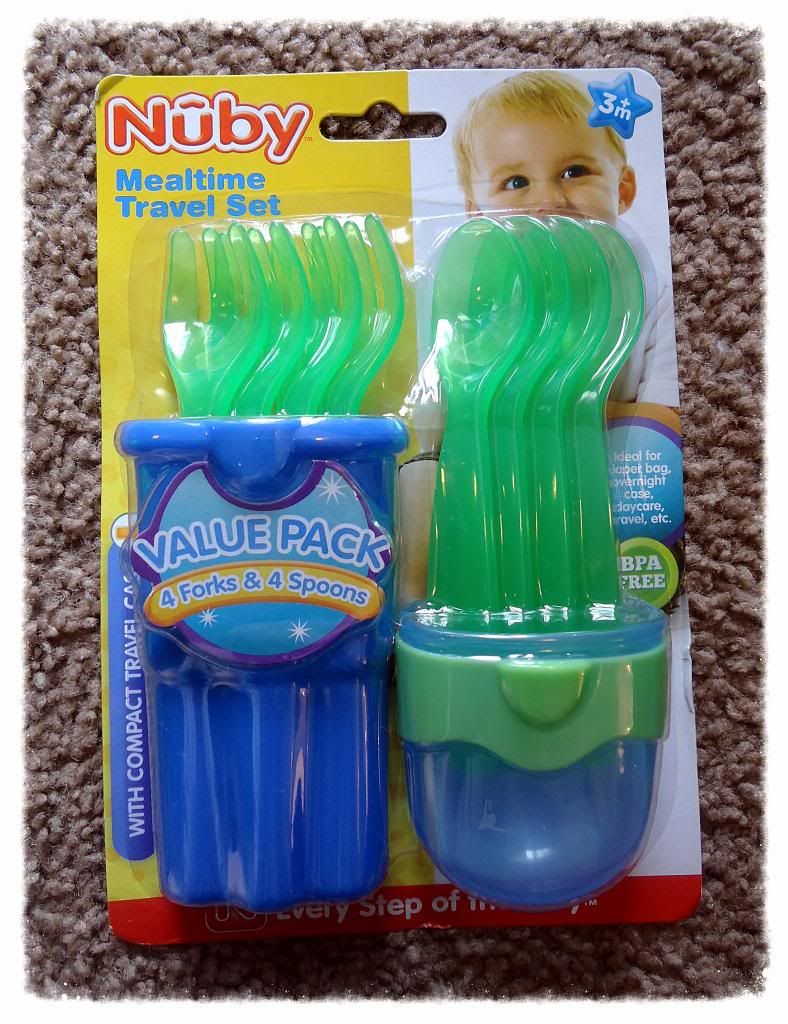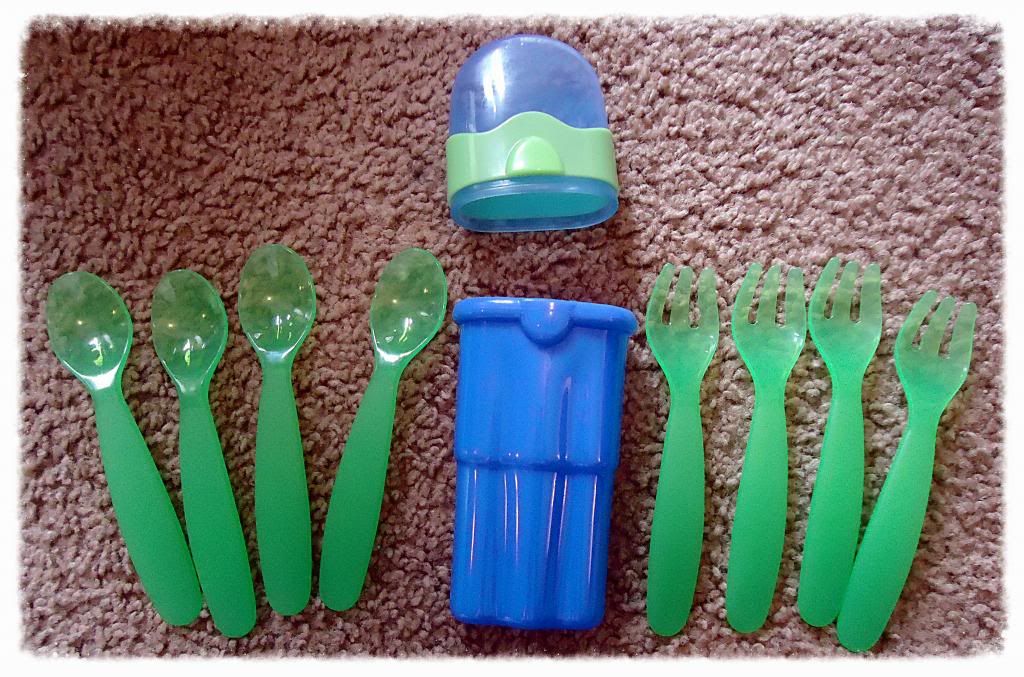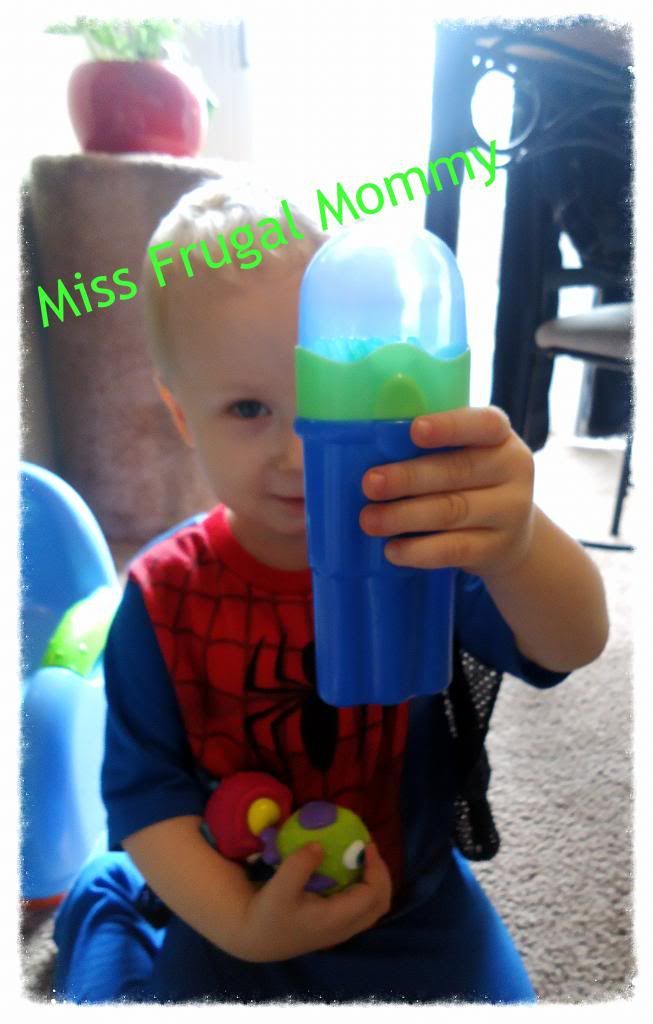 The fun feeding bowl are absolutely my new favorite bowls to serve my son's meals in! My favorite feature would have to be that they aren't shaped circular (like your average bowl) but curved on both sides. This allows your little one to easily scoop food out from the bowl. As you can see from the picture below, they are also great for little hands and are easy to hold. The fun and vibrant colors are great and have yet to show any wear. I have had to throw out many plastic plates and bowls due to the plastic starting to bubble and peel, but the Nuby fun feeding bowls looks as good as it did from day one!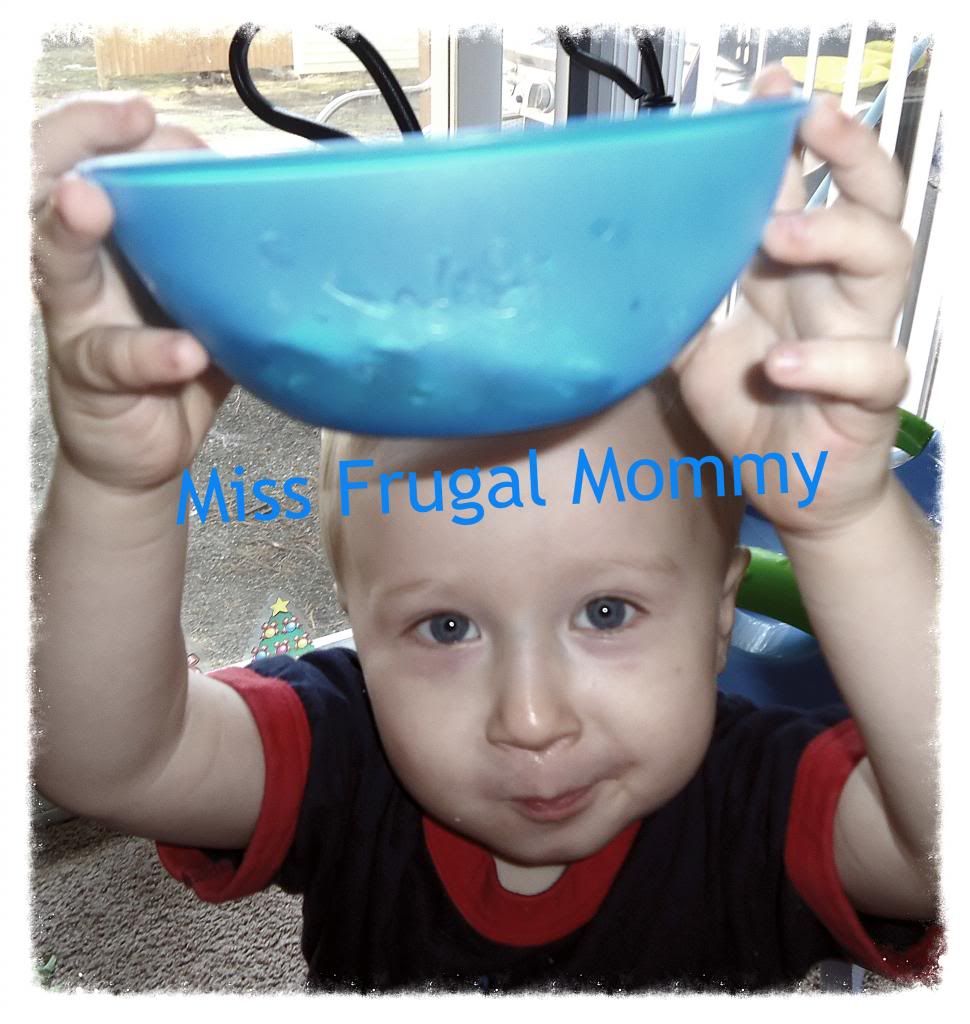 My son admires his older sister and is constantly wanting to do all of the things that she does. One of those particular things would be drinking from a "big kid cup." My son has always been more interested in the big kid cups and was actually drinking out of those before a sippy cup! The Nuby fun drinking cups are so perfect in satisfying his need to drink from a cup and they are just his size. He carries them around so proudly and can drink from them without any difficulties.
My son is a very picky eater and I have learned over time that I have to feed him new food by itself if I am going to convince him to try new foods. He is very particular about new foods and if he finds that he does not like it, whatever was touching that food, will not get eaten. In the past I have just served his food on a couple of smaller plates, to avoid "contaminating" his other foods with a food he does not care for. The fun feeding section plate has been so great is helping me to solve this problem (and it has also helped cut back on dirty dishes, hehe.) My son favors this plate over any others at lunch and dinner time, since I can easily put the food in its own little section. When using it for just a single snack, he has actually been separating the snacks to another section while counting them (pr0ude mommy moment!) I can't say enough good things about this plate!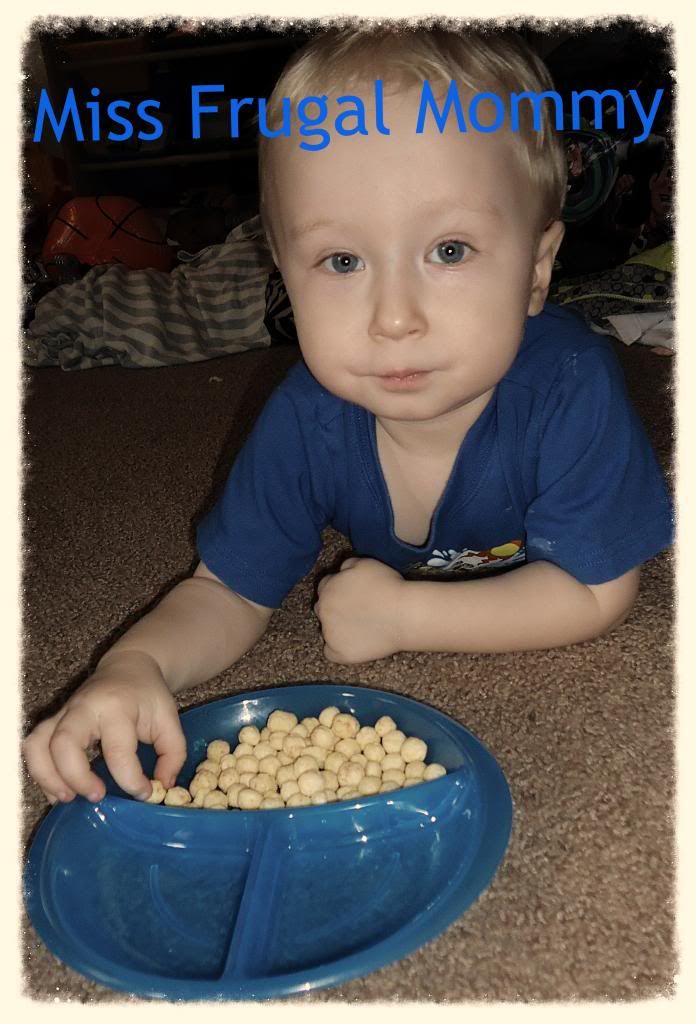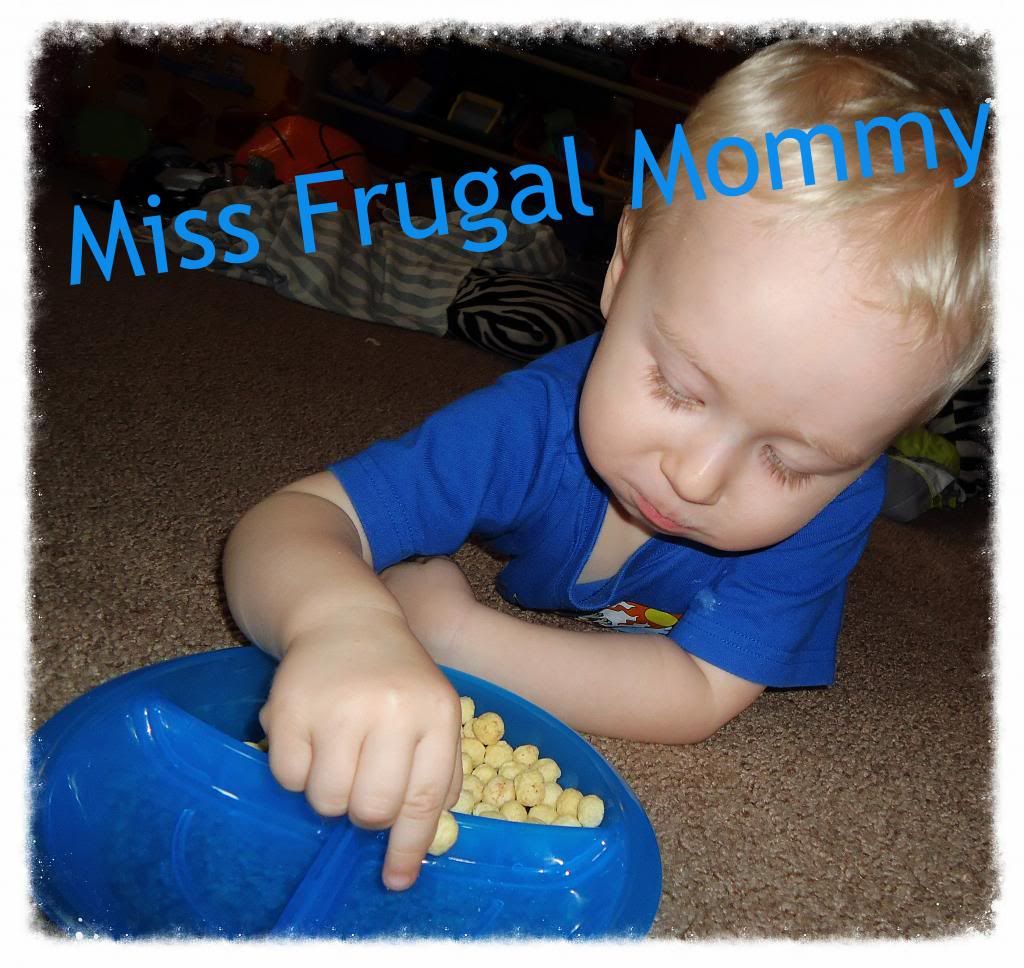 I would like to mention again that all of these feeding accessories have lived up to their expectation of retaining their bright colors. All accessories have been used with hot and cold food, in the dishwasher and microwave and still do not show any signs of wear or fading! These are some really great products to have and I highly recommended they for your child.
You can find all of the products listed in this review at BuyBabyDirect.com, amazon.com, diapers.com, and kidslandusa.com
Disclaimer: As a member of the Nuby Mommy Blogger program, I receive items in exchange for my honest review. Opinions are mine alone and may differ from your own. I was not compensated for this post.