Laughing Giraffe Books Review (2013 Holiday Gift Guide)
A special thanks to Laughing Giraffe Books Review for providing us with free products for our 2013 Holiday Gift Guide!
About Laughing Giraffe Books
WE OFFER FUN BOOK SETS TO ENGAGE YOUNG READERS
Encouraging young children to read is an important job for parents and caregivers alike, but finding the right book to spark their imagination among thousands of options is not always easy.
Laughing Giraffe Books was started to address this need and provides themed book sets and book of the month collections for children, ages newborn through eight years. Founded by a former reading specialist, each Laughing Giraffe Books book set features high quality children's literature designed to encourage children to read and develop a lifelong love of reading.
Our book sets feature high quality children's literature designed to engage young readers
OUR EXPERTS MAKE IT EASY FOR YOU!
With thousands of children's books on store shelves, we understand that choosing quality literature can be time consuming and difficult. Our expert team does the research for you so whether you are shopping based on age, gender, occasion or interest our selections are designed to inspire. Our book sets are backed by research and experience, delivering books that are high quality children's literature, wrapped and ready for gift giving.
My Review
Little Mr. Frugal recently had the opportunity to review the Tigers, Gorillas and Dinosaurs, Oh My! book set from Laughing Giraffe Books. This great collection of books came hand wrapped in a beautiful green polka-dot wrapping paper. The time and effort that went into making this box of books look presentable was very apparent. The excitement on my son's face when he opened the box was unforgettable, it was like Christmas morning! There is just something about opening presents and this made the experience so much more exciting for him. This also gave him the opportunity to view each book individually as he opened them, as opposed to just opening a hand full of books. Each time he would open one of the nicely wrapped books, the expressions of excitement on his face made me feel so overjoyed. I was also excited to see some well known books that I enjoyed reading as a child, this instantly brought back some old memories. Laughing Giraffe Books is by far one of the best books companies we have ever had the pleasure of working with. This would make a great gift for any child and they offer book sets for children of all ages. I would highly recommend this to all of my fans with children, the reactions on their faces will be priceless!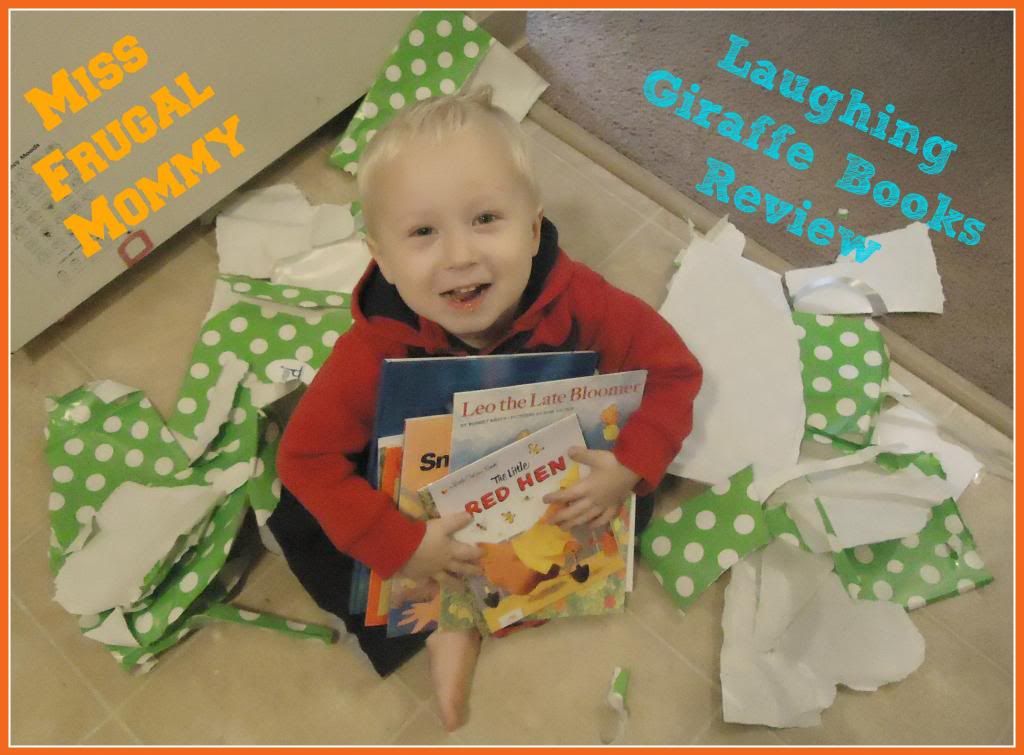 Don't forget to follow Laughing Giraffe Books on Facebook, Twitter & Pinterest!