Does Your Pet Really Need Flea/Tick Control All Year Long?
Boehringer Ingelheim AH USA, reached out to bloggers like me to share our thoughts about FRONTLINE® Plus. As a participant, I received compensation for my time. Boehringer Ingelheim AH USA did not tell me what to say about FRONTLINE® Plus or my experience. Boehringer Ingelheim AH USA believes that consumers and bloggers are free to form their own opinions and share them in their own words. #PetApproved #CollectiveBias
Spring is in full bloom here in Georgia, and the kids and I are having a great time bringing our dog for hikes in the woods! One of our favorite places to bring our dog, Duke, is to the creek that runs behind our house. This is the ideal place (since we have lots of wildlife and other people's pets following these trails) for my dog to be exposed to flea and ticks.

I feel as if many pet owners immediately become more proactive about making sure their pets are up to date on their flea/tick control during warmer weather… many actually take a break from this during the winter. Well I am here today to educate you on flea/tick control and why it is extremely important to make sure they get it all year long! Don't wait until you are outdoors to start treating your pet, this is something that needs to be applied all year long and here's why: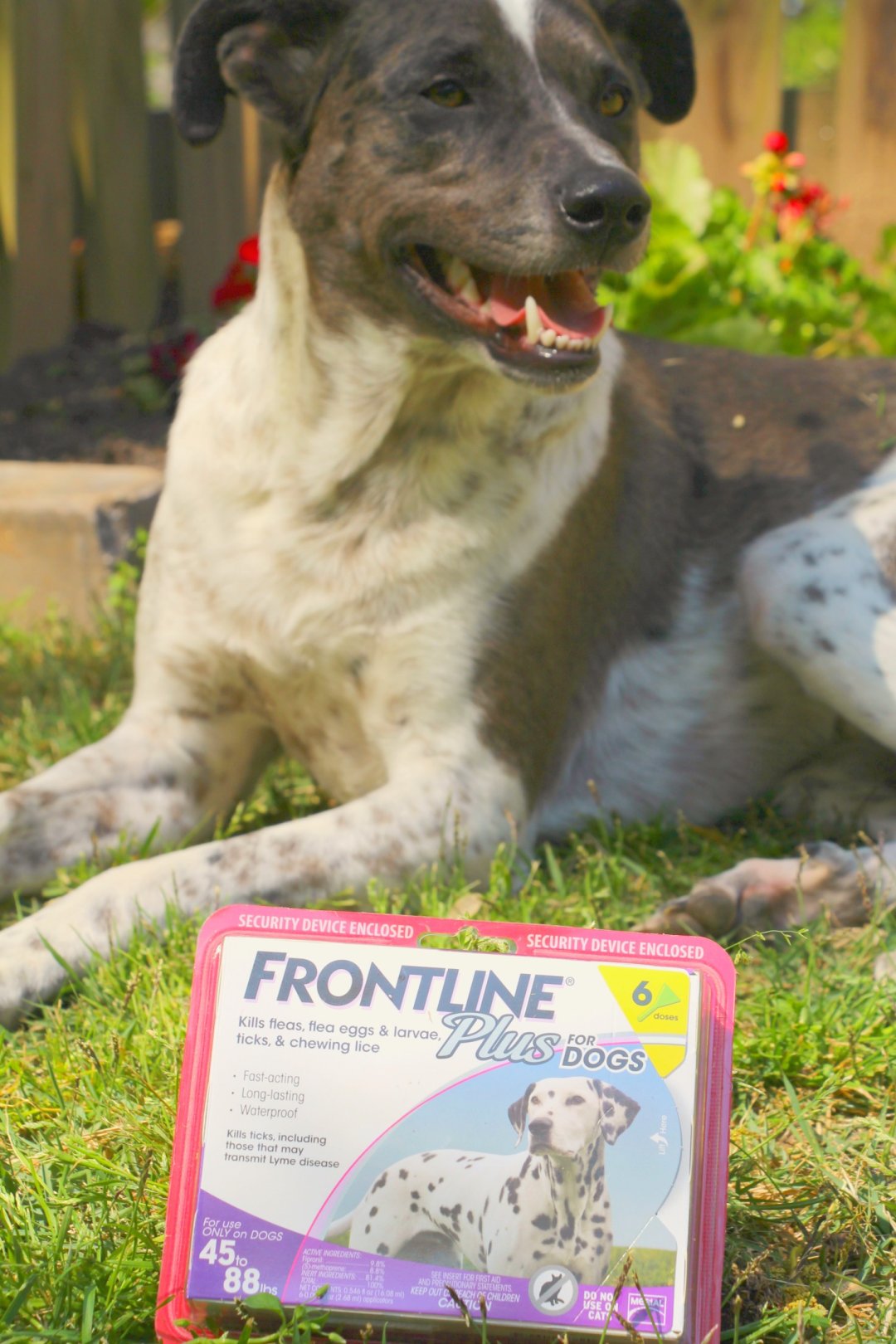 Click on the image above to purchase FRONTLINE® Plus for Dogs online at Walmart.
Did you know that just one untreated pet can easily start a flea infestation in your household? There is a very simple and affordable way to protect against this headache!
You may think that your pets are safe during the winter from ticks, but that is far from the truth! Some ticks may be more active in the late summer and early fall. However, even in the winter (if the temperature exceeds 40 degrees) ticks can become active again. So, on those warmer winter days of 32 degrees or higher your pets could be exposed to ticks.
I only trust one brand to keep my pets protected! FRONTLINE® Plus is the #1 name in flea/tick control that's been trusted by Vets and works non-stop for 30 days. It doesn't just kill adult fleas and ticks but also slays the next generation.
FRONTLINE® Plus for Dogsis what we use all year long for our dog Duke. It can be used in puppies as early as 8 weeks old (Dogs over 5 lbs). How simple is it to apply FRONTLINE® Plus for Dogs?
Remove 1 applicator from the package.
Hold upright with foil side toward you and snap applicator tip.
Part your dog's hair between the shoulder blades. Place applicator tip just above the skin and squeeze.
Apply entire contents of the applicator in a single spot. Repeat steps 1-4 every 30 days
I hope this article was helpful and you have a better understanding of how important it is to provide you pets with flea and tick protection the entire year!